Access York YT Midwest Chiller Parts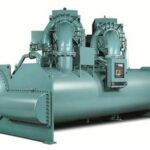 York YT Midwest Chiller Parts: The York brand is used across many facilities throughout the world. Buildings demand cooling systems because they are known for delivering a high level of quality. The YT chiller is one of many models built by the brand that is sought after for its efficient performance. York YT Midwest chiller parts are components that facilities apply to existing models for upkeep or repair. Midwest Parts Center is a key supplier of the world-famous brand specializing in equipment and spare parts.
Searching for heating and cooling components online can present some challenges. While several online retailers offer spare parts, they do not always meet end-users specifications, nor are they genuine. If your facility has a York YT chiller deployed, the parts you install should be manufactured by the brand. The York YT Midwest chiller parts are included with a network of components fitted to current models.
We are an authorized supplier of the parts which are authentic by York. Installing substitute parts is not always a sufficient measure as they may be ill-fitting. Additionally, generic parts may not be as durable as parts manufactured by the brand. However, if you are in the market for products that offer seamless integration for York YT chiller systems, contact us.
Authentic York YT Midwest Chiller Parts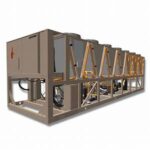 We are a trustworthy source for cooling equipment and components. Bringing experience from the field to our clients is our specialty. We know the unique nuances of HVAC and how it applies to commercial and industrial facilities. Keep in mind that we can manage your request for parts with professionalism, expertise, and care.
Whether you need chiller parts for repair or replacement, we can help. Allow Midwest Parts Center to help you fill the need for components. Chiller parts may be applied for service, maintenance, and urgent repairs. Timing is important for facilities that depend heavily on cooling units to run operations. Even with proper planning in place, temperature control systems may have unexpected issues. Companies can be prepared for the worst with handy resources available.
Save Time with York YT Midwest Chiller Parts
The faster York YT Midwest chiller parts are obtained, the sooner that service can begin. Because we can acquire components quickly, service technicians can respond to address requirements with greater ease. We understand that facility managers may also be tasked with maintaining HVAC units in commercial facilities. Having access to parts from a reputable supplier makes it easier to handle smaller jobs and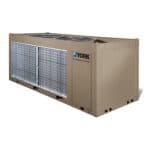 daily maintenance needs.
Trust Midwest Parts Center as your first choice in HVAC equipment and supplies. We are here to help. Whether your requirement is small or great, you can trust that our experts will alleviate the headaches associated with searching for hard-to-find parts.  Save time and find components that suit your budget by working with Midwest Parts Center.
Contact us to find out how we can help with your current or upcoming need for chiller parts.
Call Now for more information