York Replacement Parts Solutions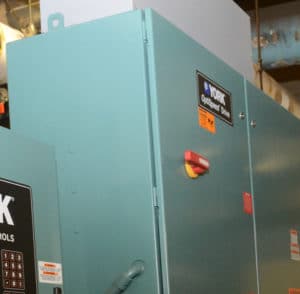 YORK replacement parts can be discovered through Midwest Parts Center. If your HVAC equipment needs parts, Midwest Parts Center is the premier choice. Since HVAC equipment is complicated, adding generic parts is not always recommended. The parts may not fit correctly, resulting in additional purchases, and they may also lack a warranty. York parts fit York equipment, and a warranty backs the parts.
If you are having trouble determining which parts you require, contact Midwest Parts Center. As a York parts supplier, we can help you select the parts that will perfectly fit your equipment. As you are probably aware, York is a world-renowned brand that is revered for its quality products and innovation. Midwest Parts Center is a supplier that you can rely on.
Should you need parts for a chiller, air system, or even a condenser, we can help. We are proud to supply products that offer excellent quality and the perfect fit. YORK replacement products are engineered to have seamless compatibility with their machines. Compatibility is critical when time is of the essence and your system needs speedy repair.
York Replacement Parts Source
Midwest Pars Center is ideal for YORK replacement parts as we have access to the brand's current inventory. If you need parts for repair work, service, and maintenance, we can deliver. Commercial facilities, industrial facilities, and residential buildings can all benefit from replacement parts at one time or another.
Updating your equipment with parts is necessary to keep it running smoothly. Considering the necessity of climate control in many applications, there is no room for shortcuts. Your HVAC system is a large investment, so why leave repairs to chance? Trusting a brand backed by quality, service, and a strong reputation will ensure your HVAC systems' best performance.
Call Now for more information