Everything You Need To Know
York HVAC systems are some of the best on the market, but even the best machines need replacement parts from time to time. If you're in need of York replacement parts, then you've come to the right place. In this article, we'll discuss everything you need to know about York replacement parts.
We'll also provide a few tips on how to choose the right parts for your system. So whether you're a first-time York owner or just looking for a refresher course, keep reading for all the information you need. But first, let's start with a quick overview of York HVAC systems.
The History Of York HVAC Systems
York HVAC systems are known for their quality, durability, and efficiency. The company has been in business since 1874 and has a long history of innovation in the heating and cooling industry. Today, York is one of the leading manufacturers of HVAC equipment, and their products are used in homes and businesses all over the world.
York HVAC systems are available in a wide range of styles and sizes to suit any need. Whether you're looking for a central air conditioner, a ductless mini-split system, or a furnace, York has a model that will meet your needs. And because of their high quality, York HVAC systems are built to last.
Now that we've given you a brief overview of York HVAC systems let's move on to discussing replacement parts.
What Are The Most Common York Replacement Parts?
There are a few different types of replacement parts that you might need for your York HVAC system. The most common include:
1.     Air Filters
The air filter is one of the most important parts of your HVAC system. It helps to remove contaminants from the air, keeping your family or employees healthy. The air filter should be replaced every few months or more often if you have pets or allergies. York offers a variety of air filters to choose from, so you can find the perfect one for your business.
2.     York Venter Motor
The York Venter motor is responsible for moving air through your HVAC system. If this part goes bad, it can cause your system to overheat or not work properly. The York Venter motor is a common replacement part and can be found at most hardware stores.
3.     York Blower Wheel
The blower wheel is responsible for circulating air within the ductwork of your home. If the wheel is damaged, it can cause the furnace to overheat and shut down. York blower wheel replacement is a simple repair that can be done by a qualified technician.
4.     York Heat Pump
If you have a York heat pump, you know that it's a vital part of your HVAC system. The heat pump is responsible for circulating warm air throughout your home in the winter and cool air in the summer. If this part fails, it can be very expensive to repair or replace. Fortunately, York offers a variety of replacement parts for your heat pump. York heat pump replacement parts include the compressor, fan motor, and outdoor coil.
These are just a few of the most common York replacement parts. If you're having trouble finding the right part for your system, contact a qualified HVAC technician. They will be able to help you find the right part and get your system up and running in no time.
What If York Diamond 80 Replacement Parts Are Needed?
If you're in need of York diamond 80 replacement parts, the process is a little different. Because the Diamond 80 is such a new model, there are not as many York diamond 80 replacement parts available on the market. However, York is working hard to create replacement parts for all of its models so that everyone can keep their furnaces running smoothly. York diamond 80 control board replacement is one of the most common requests, but York is also working on creating replacement parts for other models as well.
York Gas Furnace Replacement Parts
If you have a York gas furnace, you might be wondering what kind of replacement parts you need. The most common York gas furnace replacement parts include the blower motor, igniter, and flame sensor. These parts can be found at most hardware stores or online retailers. And if you're not sure which part you need, a qualified HVAC technician can help you identify the right one.
York Air Conditioner Replacement Parts
If your York air conditioner isn't working properly, you might need to replace some parts. The most common York air conditioner replacement parts include the compressor, fan motor, and outdoor coil. You can find these parts at most major retailers, as well as online. Air conditioner repair can be a tricky process, so it's always best to consult with a professional before attempting any repairs yourself.
How To Choose The Right York Replacement Parts?
The first thing you need to do is identify the model of your York furnace. Once you have the model number, you can then begin to look for replacement parts specific to that model. You may be able to find some generic parts that will fit a variety of models, but it's always best to get parts that are made specifically for your model of furnace.
When you're looking for York replacement parts, it's important to find a reputable supplier who stocks a wide range of parts and who can provide you with expert advice if you need it. You don't want to be stuck with a part that doesn't fit or that isn't compatible with your furnace, so it's worth taking the time to find a good supplier.
Once you've found a reputable supplier, you can then begin to look at the specific parts you need. If you're not sure what you need, then it's always best to ask for help. A good supplier will be able to help you identify the right parts and will also be able to provide you with installation instructions if you need them.
Conclusion
If you have a York furnace, it's important to know where to find replacement parts. You can find them online, at a local York dealer, or at a heating and cooling company. Be sure to compare prices and shipping costs before you make your purchase. And always keep a few extra parts on hand, just in case.
York Replacement Parts Solutions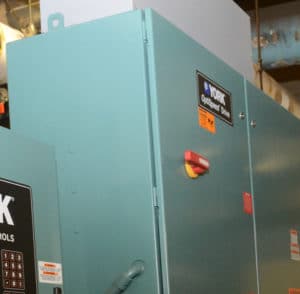 YORK replacement parts can be discovered through Midwest Parts Center. If your HVAC equipment needs parts, Midwest Parts Center is the premier choice. Since HVAC equipment is complicated, adding generic parts is not always recommended. The parts may not fit correctly, resulting in additional purchases, and they may also lack a warranty. York parts fit York equipment, and a warranty backs the parts.
If you are having trouble determining which parts you require, contact Midwest Parts Center. As a York parts supplier, we can help you select the parts that will perfectly fit your equipment. As you are probably aware, York is a world-renowned brand that is revered for its quality products and innovation. Midwest Parts Center is a supplier that you can rely on.
Should you need parts for a chiller, air system, or even a condenser, we can help. We are proud to supply products that offer excellent quality and the perfect fit. YORK replacement products are engineered to have seamless compatibility with their machines. Compatibility is critical when time is of the essence and your system needs speedy repair.
York Replacement Parts Source
Midwest Pars Center is ideal for YORK replacement parts as we have access to the brand's current inventory. If you need parts for repair work, service, and maintenance, we can deliver. Commercial facilities, industrial facilities, and residential buildings can all benefit from replacement parts at one time or another.
Updating your equipment with parts is necessary to keep it running smoothly. Considering the necessity of climate control in many applications, there is no room for shortcuts. Your HVAC system is a large investment, so why leave repairs to chance? Trusting a brand backed by quality, service, and a strong reputation will ensure your HVAC systems' best performance.
Call Now for more information