York YLAA Industrial Chiller Parts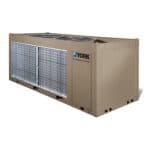 You can source York YLAA Industrial chiller parts through Midwest Parts Center, an authorized York distributor. We are focused experts on the York brand. While it is commonly known that York is one of the leaders in the heating and cooling industry, securing parts for existing models is a challenge for some people. Part numbers can be confusing, helping work with a parts expert instead of going it alone.
The YLAA chiller is manufactured by York and used in facilities around the globe. As one of the most popular brand models, the YLAA is deployed most often due to its efficiency. Chiller parts, however, are needed for the upkeep of the systems. Chiller systems have a long life cycle, but they still need to be serviced to achieve the best performance.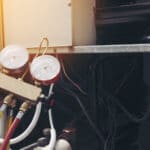 York builds quality chillers and quality components. Even as a top industry brand, its models require professional upkeep due to their complexity. Chillers are trustworthy systems that provide cooling year-round in facilities. Additionally, the equipment is used to deliver cooling to equipment in places like manufacturing facilities and industrial plants.
The fact of the matter is that chillers experience wears in fast-paced environments. The systems utilize heavy loads of energy and high pressure. Corrosive fluids may also cause damage to some parts of a machine. Service technicians are capable of addressing the issues affecting industrial and commercial chillers. York YLAA Industrial chiller parts may be included as part of a service schedule. Because commercial air systems are complex, regular service is worth the investment.
York YLAA Industrial Chiller Parts and Service
York YLAA Industrial chiller parts include a collection of accessories manufactured specifically for the YLAA model chiller unit. Chillers of this variety are used to deliver cool air for comfort and maintain temperature control over important equipment. The YLAA model is energy efficient but also includes the most advanced technology. Ultimately, the York chillers offer optimal performance under the harshest conditions. Customers that employ the YLAA chiller find that the system is high-performing and generally easy to use. The systems are expected to deliver a long shelf-life, and they most certainly will with adequate service.
Preventative Measures
Service does include the need for parts for preventative measures as well. Prevention may include routine inspections, status reports, and minor maintenance. In other cases, preventative steps may include customized services tailored to a facility's specific requirements, end-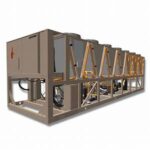 users budget, or the equipment itself.
Commercial HVAC technicians can monitor chillers such as the YLAA to predict potential issues before they happen. Similarly, they can conduct predictive maintenance, which may also incorporate the use of parts. Finally, when dealing with complicated temperature control systems, there is no substitute for an expert opinion. Work with Midwest Parts Center to identify the parts solution that will do servicing chillers seamlessly.
Contact us to learn more about how we can help fill your needs, either present or future, for chiller parts.
Call Now for more information