Find York Genuine Parts Supplier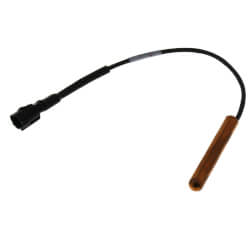 Midwest Parts Center can end your search in finding the best York genuine parts. Your HVAC system requires equipment that is a perfect fit as well as the highest quality performance. Along with this your HVAC parts must be ensured by York's high quality, York is a brand that never fails to deliver the best results. You can be sure that Midwest Parts Center is the most reputable company in the business. Shop from a wide selection of pieces provided by experts in HVAC who are most familiar with the brand.
Search York Genuine Parts
Your search for HVAC York genuine parts does not have to be an elaborate operation. You can avoid this during your search as well as save time and money by contacting a professional source educated on the topic. We help make the job of sourcing equipment simple and easy. Midwest Parts Center's expertise will prevent delays on fine tuning the more problematic issues when locating the item you are in need of. You can start your repair and maintenance projects as soon as possible with access to equipment from our company's wide variety.
York brand is recognized by its quality making it the obvious choice when sourcing. Our clients can have confidence that they will be able to choose from a wide range of equipment catalogs from a reliable manufacturer. Moreover, we recognize the important role your HVAC plays in your application. We also understand that the need for equipment may occur any time within the year. 
You can trust that Midwest Parts Center will be able to deliver whether you need equipment for emergency or standard repairs. We are able to get our hands on the parts that are most readily available so you are able to prepare your projects accordingly. We also supply standard parts that service technicians might need to do jobs like air components for air systems, chiller parts, and components for VRF units. We also provide spare parts for service as well as the brand's very own maintenance kit.
Although commercial chillers are dependable they also need to be inspected frequently. A broken system can negatively impact facilities that constantly run units throughout the year. Because of this, the availability of equipment is essential when maintaining the system.
Quality York Genuine Parts
York brand equipment along with York genuine parts makes maintaining the quality of your HVAC system. The company has mastered the art of seamlessly integrating parts so there is little concern about a part not fitting. When it comes to the quality and effectiveness of York there is no substitute or comparison. York HVAC units are built to fit with York brand equipment. Customers can have confidence that their equipment will be supported by York's reliable warranty.
If you are looking for HVAC parts to fit with your York brand chiller, choose a reliable company you can depend on, Midwest Parts Center. Save time on repair demands without extended delivery times. Get your questions answered and products that you need delivered.
Contact us to inquire about York parts for your temperature control system.