York YT Midwest Chiller Parts for Maintenance Projects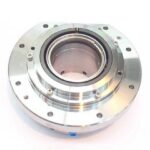 Cooling systems are complex temperature control systems. Service engineers use York YT Midwest chiller parts to ensure the maintenance of the cooling systems. In reality, cooling systems in harsh environments are subject to stringent requirements. Also, commercial facilities and industrial centers rely on cooling systems year-round.
York YT Midwest chiller parts for maintenance are ideal for cooling jobs. Midwest Parts Center is a leading supplier of HVAC parts and equipment for the York brand. Industrial plants and commercial buildings also rely on the Midwest Parts Center as an authorized heating and cooling equipment source. Finally, customers discover that sourcing components from trusted suppliers help improve the management of air-conditioning systems.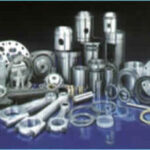 York YT Midwest chiller parts are excellent for service and maintenance needs. Also, service technicians can be responsible for the care and parts of a cooling system. These components actually decrease the time it takes to perform a repair. Furthermore, spare components reduce offline time for HVAC systems. Short-term problems associated with repairs require a critical response. Commercial establishments cannot afford to delay the repair. Also, for commercial enterprises, temperature control systems are far too important.
Midwest Parts Center is a competent provider of HVAC services and equipment. We work with commercial companies to find YT cooling units for various applications. Parts procurement is a practical way to manage cooling units. Spare parts are beneficial for small and large repairs. HVAC units require qualified care from a service professional. Cooling units are most dependable with proper care. 
York YT Midwest Chiller Parts for Maintenance Tasks
Contact Midwest Parts Center to find out how we can help you find high-quality parts for York refrigerators. We help end-users find parts that meet the needs of cooling units. Spare parts allow facilities to restart a crashed unit more quickly. Also, spare parts limit the cost of ownership by extending the use of the unit. Finally, using HVAC parts for repairs or replacement is simply an economic decision.
Effective Cool Air Solutions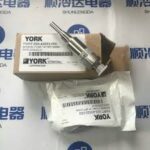 The YT chillers are another efficient model from York. The system incorporates advanced technology developed exclusively for the brand. Since efficiency is a major concern of plants, the technology of the YT chillers is ideal. Also, facilities hoping to make the most of a cooling system in the long term should consider working with the Midwest Parts Center to meet ongoing needs.
The YT model is streamlined, and the York YT Midwest chiller parts facilitate maintenance. Midwest Parts Center is a respected supplier of parts and equipment for York. Customers should contact the Midwest Parts Center for equipment catalogs of spare parts. Are you interested in exploring our wide range of components for the YT chillers?
Enquire about spare parts for the York YT chiller unit.
Call Now for more information