York Applied Parts Supplier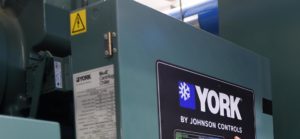 HVAC systems typically function to optimal capacity however, needing service is inevitable. If you are currently running York equipment, you will be happy to know that we can supply YORK applied parts. Matching your system and components is highly recommended and will ensure the best performance. YORK is a well-known brand that is recognized as a pioneer in the industry.
Since HVAC equipment is very sturdy, thinking about parts might not be in the forefront of your mind. You should never take anything for granted. HVAC systems should always be up to date. Regular wear may cause some parts to need replacement over time.
Midwest Parts Center can provide a broad selection of YORK applied parts to meet your needs and help with your repair or service. Whether you need assistance with chillers, air, packaged systems and more, we can help you get the parts you need. Trust us to guide you in your search for HVAC Parts.
Climate control is vital for comfort, safety and productivity. When addressing concerns regarding service and repairs, you need brands that you can trust and service providers that can deliver. Midwest Parts Center is capable of delivering quality, service and selection.
Reliable York Applied Parts
If you discover that your system does need repair or service, you might be tempted to search for generic replacement parts. While this may seem like a great idea, it is always best to streamline your parts and equipment for the highest level of performance. YORK applied parts are fully compatible with YORK equipment which means that you do not have to worry about performance issues or wasting money on parts that may not fit correctly. Selecting the incorrect parts will only delay repair thus taking even longer to bring your system back to peak performance.