York YT Chiller Parts Specialist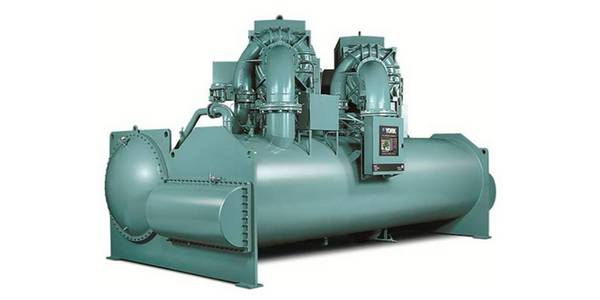 Midwest Parts Center specializes in York to include York YT chiller parts. As an authorized York equipment supplier, we are capable of providing access to a selection of leading parts and components for your air systems manufactured by York. We are a reliable source delivering a high level of expertise to commercial and industrial facilities alike. We are familiar with the complexities of large climate systems as they apply to commercial facilities, as well as their role in keeping your operation running smoothly. If you search for a trustworthy source for York equipment, look to Midwest Parts Center as your knowledge expert.
There are many different applications in which the York YT chiller may be used. Regardless of how the equipment is implemented to provide cooling, it is commonly understood that the machines are among the industry's best. There are, however, many complex parts included in the chiller, often demanding the expertise of a qualified technician. York YT chiller parts help to support technicians in returning your equipment to service safely.
Technology
Possessing the latest technology known as the MicroComputer Control center, the chiller can be monitored through an elite system that is programmable. The result is increased efficiency and reduced energy costs. Due to the nature of the chiller, York YT chiller parts may need replacement over time. Service needs may also warrant parts for upkeep. For businesses that rely heavily on air systems, timing is critical, and access to parts a necessity.
Midwest Parts Center can help clients better manage the large chillers by providing ongoing parts support to accommodate maintenance, repair, and service requirements year-round. The technology delivered through York is exclusive, and therefore there are no substitutes that can fill any parts needs. Dealing with a vetted supplier is the only way to procure authentic York parts suited for your equipment. Save time and money by working with Midwest Parts Center to fill your upcoming parts needs. Contact us to learn more about our extensive capabilities.
Where can I get York YT Chiller Parts near me?
In commercial and industrial sectors, the HVAC equipment is subjected to a lot of stress because, technically, they are designed to perform heavy-duty. This stress is among the primary reasons these units face a few glitches, therefore needing repairs or replacement parts. Midwest Parts Center is here to ensure you get quality and ideal York YT chiller parts conveniently. Wear and tear of the HVAC components is nothing uncommon in this industry. Therefore you have to get the best quality parts that will increase the efficiency of your chiller, increase its lifespan, and be more durable.
The Midwest Parts Center is perfect for you because we have years of experience supplying the best brand of these chiller parts, the York brand. Acquiring the York YT chiller parts will help you reduce the hassle and hassle of running from a store to the other in search of the ideal fit for your chiller unit. Besides, looking up for the parts on the internet is not a walk in the park; it can sometimes be tedious and frustrating since you are unsure if what you see is what you get.
Chillers are more sophisticated HVAC units. Therefore any tiny misinformation might lead you to buy the chiller that you had no intention of buying because it does not meet your demands. There are various unique and somewhat different models of chillers applied in different establishments. Therefore, having only a rough idea of what chiller you need might make you break a sweat as you spend hours going through other chiller designs.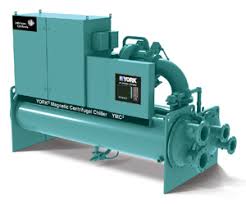 Furthermore, York YT chiller parts are not readily available, particularly on the internet or even from the manufacturers themselves; many companies choose trusted part suppliers such as the Midwest Parts Center. We are here to relieve your burdens off your shoulder and offer you a broad range of catalogs filled with all types of York YT chiller parts. Any repairs and replacement for the York YT chillers require proper conduct and certification by highly skilled and professional chiller experts.
Midwest Parts Center offers you a trustworthy and reliable source for repairs and replacements. HVAC units such as the York YT chiller provide more than mere comfort for the industrial and commercial premises. They are also designed to prevent damage in the building, provide clean, fresh, and cool air, reduce mold, moisture and regulate the outdoor temperature. In huge establishments, these York YT chillers can help maintain the machinery efficiently and the products at the appropriate temperature.
Many technicians choose to work with the York YT chiller parts for any repairs or replacements for the chiller equipment, which function as temperature regulating machines. They can be relatively complex systems that demand attentive care and maintenance. Since the commercial and industrial premises need effective chiller systems all year long, they require units to withstand extreme environmental conditions and operate efficiently for a long duration without any hiccups.
For more information regarding the York YT chiller parts, please do not hesitate to contact us. Midwest Parts Center is the place for you to get unbeatable quality chiller parts; this is where quality meets value!
Call Now for more information