York Chiller Parts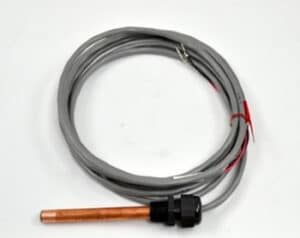 Commercial and industrial facilities make use of York chiller parts frequently. The components are widely used to conduct standard upkeep. Maintenance is required for HVAC systems because the work contributes to a longer life-cycle for the equipment. Chillers have multiple applications but regardless of how they are used, parts will also be necessary to reduce performance problems.
York chiller parts have been manufactured to meet the special needs of commercial and industrial buildings. While the need for parts will vary across different industries, the application of HVAC components is a common consideration. As an expert in York and authorized supplier, Midwest Part Center has access to a wide range of components in the York equipment catalog. There are in fact, multiple parts catalogs that may be referenced due to the number of models on the market. Moreover, Midwest can help to fill part requirements for early models.
Chillers are complex machines consisting of numerous parts both large and small. An issue with a single component, regardless of how small in size, may lead to major performance issues that limit operation. Additionally, broken parts may cause a unit to perform less efficiently which will cause operational costs to rise.
York Chiller Parts & Efficiency
York chiller parts are ideal to encourage efficient performance of HVAC systems. Commercial and industrial facilities place heavy demands on climate control systems which means they are on more than average. It is important to keep operational costs low for increased profitability. Regular maintenance helps to maintain efficient performance. Replacing worn parts helps to keep the units running while saving on energy and subsequently the cost to operate the heavy machines.
Midwest Parts Center can help to supply parts needed for situations that require a fast turn-around time on delivery. Our experts can help you quickly navigate complicated parts nomenclature to secure the most critical components when time is critical. Contact us to learn more about how we can help with your York parts needs.