York YVAA Industrial Chiller Parts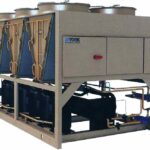 Midwest Part Center can help commercial and industrial facilities source York YVAA Industrial chiller parts. Access to components is useful in managing heating and cooling equipment. The parts may be used for minor adjustments and major repairs. Small components of an HVAC unit may be affected by frequent use, which leads to wear. Replacement parts are a viable solution that addresses the pertinent aspects of a cooling system. Moreover, since replacements are done to specific components, other areas are left undisturbed. 
Components such as the YVAA chiller parts are ideal for routine maintenance and upkeep programs. Often, in commercial facilities, service technicians are tasked with handling the care of chillers. In other cases, a facility manager may be responsible for maintenance. Regardless of who handles a commercial chiller's upkeep, parts will reduce downtime during repairs while pushing productivity forward.  Shorter turn-around times on repair are critical during emergencies or peak seasons. Businesses cannot afford to lose time and resources while waiting on a repair. 
York YVAA Industrial chiller parts help companies to get their chiller units back up and running efficiently. The process makes a marked difference under time constraints as well as emergencies. Client requirements largely drive the need for parts. 
York YVAA Industrial Chiller Parts Solutions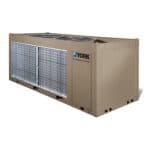 Chillers are complex heavy machines. Maintaining the units is even more complex due to the number of parts built within a piece of equipment. Working with an experienced technician, end-use, and facility managers can streamline the operation of chillers. Commercial field experts understand the unique aspects of upkeep for a large cooling unit. Allow us to reduce the care load and provide fast solutions for your service, repairs, and routine maintenance. 
We can supply up-to-date parts for existing models. The parts manufactured by York are not only built to last but also designed to fit current equipment seamlessly. Because the parts can be integrated so easily, performance issues should not be a concern. York is known for making high-performing temperature control systems. Midwest Parts Center is an authorized distributor. Dealing outside of genuine distributors may not be worth the time or the money. Please work with us for hassle-free access to quality York YVAA Industrial chiller parts promptly. 
The YVAA component is one that is recognized for making York chillers more efficient. The part is applied in chillers with VSD technology, which is known as the Variable Speed Driver. The VSD is an exclusive innovation by Johnson Controls. Energy efficiency is a top priority for facilities because of the costs involved in operating chiller systems.
Efficient Performance-York YVAA Industrial Chiller Parts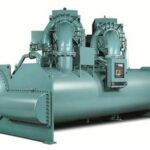 Ultimately, companies must complete projects, carry out tasks, and do so, all while staying within a certain budget. Whenever there is a performance issue with a chiller, the equipment may draw more energy than it normally would continue operating. Eventually, a broken unit will become exhausted, possibly shutting down completely. Routine maintenance will slow the impact of damage, but replacement parts can bring a unit back from a serious performance problem. 
Contact us to find out how we can help with your York HVAC parts. 
Call Now for more information