Best York YT Midwest Chiller Parts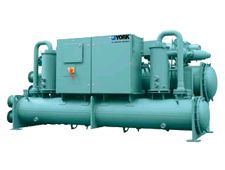 York is a brand that is used by many companies in different business sectors across the world. Companies require cooling units because they are recognized for providing a high level of efficiency. For example, the YT chiller is one of the most sought-after models designed by York. The reason why companies choose to implement this model is that it makes great use of energy. Also, the unit delivers a high level of performance. York YT Midwest chiller parts contribute to the performance of York equipment.
York YT Midwest chiller parts are applied as a response to repair or replacement needs. Chillers are reliable but may experience issues with common wear. Chillers operate in harsh facilities where they manage high energy and frequent use. Midwest Parts Center is a top supplier in the local region and surrounding areas, specializing in York equipment and parts distribution. In fact, Midwest Parts Center is an HVAC expert in all aspects of the industry.
York YT Midwest Chiller Authenticity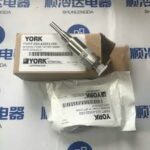 If you search for authentic York YT Midwest chiller parts, then look no further than Midwest Parts Center. The fact of the matter is that when it comes to the world-renowned brand, there are no substitutes. York is known globally for providing a seamless fit. All of the existing models accommodate spare parts that are manufactured, respectively. Furthermore, applying off-brand parts does not always deliver ideal results. Some issues with generic parts may include ill-fitting components or general incompatibility with existing units.
Commercial and industrial establishments trust Midwest Parts Center to deliver heating and cooling expertise from the field. Along with that expertise, we can help our clients navigate complicated part numbers. Furthermore, we can work with our customers to locate difficult-to-find parts. We understand that timing is also critical when it comes to replacing parts. As a result, we can provide shorter wait times on delivery and installation due to having access to the York brand catalog.
Procure York YT Midwest Chiller Parts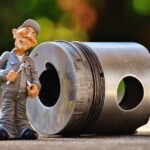 Obtaining chiller parts is not difficult with Midwest Parts Center. In fact, procuring the parts, you need quickly will help service technicians begin performance on HVAC units such as service, maintenance, repair, and parts replacements.
Because building managers may be tasked with the upkeep of cooling systems, having a resource to turn to for assistance with expertise is helpful. Handling chillers can be dangerous in some cases, and care should be taken when approaching fixes.
Facilities in need of reputable service from an industry professional rely on Midwest Parts Center to deliver quality parts from a recognized brand and HVAC equipment designed for use in the most intense environments.
If you are looking for the best equipment to support your commercial or industrial chiller's operation, contact us.
Ask about our range of services and products designed to meet the demands of your high-capacity air systems. Source your York YT Midwest chiller parts through Midwest Parts Center.
Call Now for more information