Commercial Needlepoint Bipolar Ionization Service Provider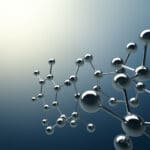 While Commercial needlepoint bipolar ionization acquired some traction just recently, the technology is not new.  HVAC experts have installed the treatment of ventilation systems in years past. Nonetheless, there continues to be a renewed interest in science since the worldwide pandemic referred to as COVID 19 was brought on by the coronavirus. As the companies' strain to stay shuttered decreases, businesses search for cleaner air, managing viral spread. Midwest Parts Center can provide Commercial needlepoint bipolar ionization services for commercial facilities. 
Hospitals, corporate buildings, and industrial plants usually think about clean air as part of keeping up with clean air standards. Commercial Needlepoint bipolar ionization, nonetheless, destroys other microorganisms and viruses as air journeys throughout a facility. 
Bipolar ionization remains connected to the atmosphere as it travels by way of ventilation. Science gives a top kill rate for microorganisms, and it is likewise utilized to manage the flow of air from the exterior to the interior. Ultimately, science provides a broad range of appropriate benefits in selecting options, which includes disease control.
Applying Bipolar Ionization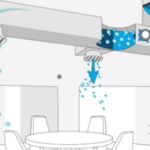 Your service technician can mount Commercial needlepoint bipolar ionization into current HVAC devices. Commercial Needlepoint bipolar ionization service is affordable and convenient. The price of set up is budget-friendly for many companies. Investing in the enhancement is worthwhile for buildings searching for a multi-faceted resolution, which also offers increased cost savings. Furthermore, the suggestions regarding how to stop the spread of illness are continuously changing. End-users expect to have a recurring performance with good long-term effects.
Bipolar ionization is a potentially viable response to current and future threats. Viral illness can impact businesses by leading to increased absences and lost profits. Companies can stay ahead of potential outbreaks by implementing preventative methods. As an affordable tool, needlepoint technology is cost-effective and efficient. Furthermore, technology offers many benefits beyond infection control. The fact is that businesses must be proactive in their approach to stop emerging viral threats.
Combat Potential Viral Outbreaks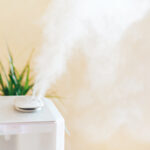 Many companies are definitely more vulnerable to viral outbreaks as compared to what they may assume. Today, folks are emerging from their less risky home spaces, going back to their daily activities, and interacting more often. Commercial Needlepoint bipolar ionization can help.
Bipolar ionization is a technique that has been used in the past by facilities with HVAC. Additionally, killing viruses is a feature that facility managers require. Due to the recent events surrounding COVID-19, business owners are looking for an affordable solution.
As a reasonable solution for industrial and commercial buildings, bipolar ionization with needlepoint is an ideal choice. Facilities can enhance existing temperature control units with an effective tool. The cost of cleaner air is worth the investment considering the current climate.
Have you been searching for new clean air strategies? Contact us to discover how we can assist you! Explore our wide range of services for commercial and industrial facilities.
Call Now for more information