Industrial YORK Chiller Products: All cooling systems, even those operating at a low-efficiency level, require periodic maintenance to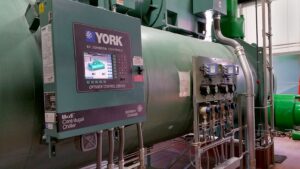 function at peak efficiency. Thus, it is highly recommended that you rely on York components and services for effective maintenance and repair. Those dependent on York components should educate themselves about the many types of York components and their purposes, functions, and distinguishing features.
You may buy various YORK components, including YORK Replacement Parts, Industrial YORK Chiller Parts, and YORK Preventative Maintenance Kits. But for optimal performance, it needs to be compatible with your setup. If you're looking for an industry leader, look no further than YORK.
The Role of Crucial York Chiller Products
YORK Controls has you covered with the largest selection of water- and air-cooled industrial and commercial chiller models. Our smaller, more energy-efficient chillers may be fitted to almost any comfort or process chilling application, including heating, to reduce your facility's carbon footprint, provide a healthier indoor atmosphere, and save energy. Some essential York products are listed here.
Replacement Component for Industrial York Chiller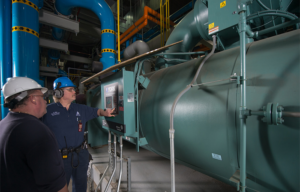 For a dependable HVAC system, you need York components. All of the above devices are compatible with all Industrial york chiller components. As such, it would make more sense to incorporate these devices into York machines for effective cooling.
York Genuine Part:
Genuine York components are essential to the health of your HVAC system over time. Using only factory-authorized replacement components will ensure the long-term health of your chiller and other critical machinery.
York Replacement Part
The air conditioning systems those York replacement components are designed to service. For many years, thousands of people have relied on York's preventative maintenance kits.
The Preventive Maintenance Kit with the most common chiller types has everything you need to perform annual servicing.
Coolant for a York VSD
You must have high-quality, tailor-made parts for your chiller. When only YORK VSD coolant is used in YORK machinery, the company and brand become instantly recognizable.
Other Chillers Parts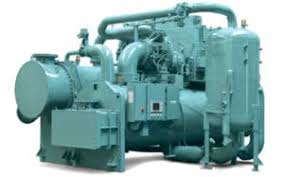 It is crucial to have ready access to high-quality supplies that meet the facility management's demands in the event chiller equipment malfunctions or breaks down.
Therefore, consider YVAA chiller parts, YK chillers, or the New York YLAA chiller parts if you need high-quality chiller components. If you need a replacement part for your chiller, here is the place to obtain it, as they have a large inventory and only sell high-quality products to their customers.
Using York YT chiller components, you can make your commercial or residential space as pleasant and comfortable as possible by lowering the temperature. Current technology relies on York YT Chillers to maintain a comfortable temperature in your facility. Industrial and commercial spaces need climate control all through the year. Choose York YT chiller parts to keep your unit operating at peak performance.
How pivotal York Products are
Keeping the office in good shape is crucial for morale, safety, and output. Always go with a dependable business or specialist for maintenance and repair using various Industrial york chiller and parts. There is an excellent variety of high-quality goods and services that we provide.
Find a reliable business to work with
If you need to service or repair your system, original York components may be alluring. Though it's appealing on paper, streamlining your parts and machinery is the best path to higher output.
With YORK machinery, there are no performance concerns or wasted resources caused by features incompatible with the application. If you use the incorrect components, fixing your system will take much longer. York's extensive catalog of services offers a wide range of relevant parts. Since commercial and industrial buildings require temperature control, York products are an excellent choice for this task.
We can help you acquire, repair, or service your equipment with a comprehensive Industrial YORK chiller parts/product selection. In addition to cooling and cooling systems, they can also provide packaged systems and other equipment parts. We help you locate HVAC Parts with York products necessary for your cooling unit.
For Industrial YORK Chiller Products contact us:
Call Now for more information