Supplying York Chiller Parts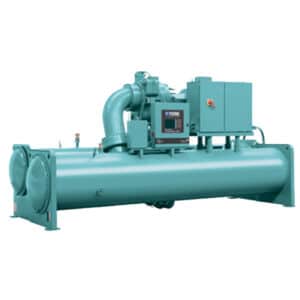 Careful inspection of a chiller may reveal that York chiller parts are necessary. Chillers require a large amount of maintenance to perform important processes. A service technician can inspect chillers to determine if parts of a unit may be cracked, broken, or leaking. All of the above situations can negatively impact a machine's ability to function if not shut down entirely. It is reasonable to suggest that a chiller's internal components may end up wearing down over time. Chillers may be deployed in a facility for many years. Maintenance is a must if the machines are expected to deliver ongoing performance efficiently.
Chillers contain numerous components inside and out. York chiller parts may be used to fill large or small areas that require repair or replacement. Minor issues with an HVAC unit should not be ignored. Even if the component that needs repair is barely visible, the item might cause serious results. Performance problems with a chiller should never be ignored. Contacting a service technician is the best way to find out if there is a unit problem. The technician can access the smallest components safely to inspect the equipment. 
York Chiller Parts 
York chiller parts are manufactured to fit existing HVAC systems developed by the brand. There are numerous York chillers models on the market, so it is necessary to determine the system's model to ensure that the correct parts are selected. Midwest Parts Center can help you with the ordering process as we are experts in HVAC. As authorized distributors of the York brand, we can help you source quality parts without delay. 
Whether you need parts for urgent repairs or general maintenance, Midwest Parts Center is a supplier you can rely on. We are a trusted distributor of the York brand. We are familiar with the special requirements of facilities that depend on chiller systems for cooling. Contact us to find out more about our capabilities.