York Midwest Chiller Parts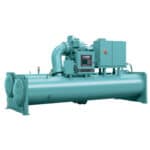 Commercial chillers require York Midwest chiller parts as a component of regular maintenance. Chiller systems account for the larger part of energy consumption in commercial facilities. Companies that use chillers for air-conditioning turn to York Midwest chiller parts for commercial buildings to manage performance. Additionally, energy use is a crucial concern for facilities, and as a result, features are needed to reduce the cost of operation. Midwest Parts Center supplies York chiller components for air-conditioning models built by the same brand.
Chiller repair is not uncommon in commercial buildings. Schools, hospitals, and industrial plants use chillers every day to provide comfort for building occupants. Additionally, air-conditioning contributes to cleaner air quality. Because chillers contain many parts, the repair is necessary to ensure that they continue to perform well. Faulty parts lead to inefficient performance, which is ultimately costly for facilities.
Commercial chiller systems absorb about 50% of energy consumption in a facility. The cost to operate the units is expensive. Not only are there implications for poor chiller performance within a facility, but there are environmental effects as well. Facilities are working hard to reduce their print on energy consumption while also saving on operational costs. Still, chillers are necessary throughout the year, with peak times demanding even more energy.
York Midwest Chiller Parts for Maintenance
York Midwest chiller parts are used by technicians to perform maintenance. In the past, maintenance was reactive. Today, care is handled with a preemptive approach. York Midwest chiller parts allow technicians to respond on-demand to potential issues before they become serious problems. Delaying repairs is costly and also inefficient. With modern monitoring tools, service technicians anticipate repairs and address them without hesitation.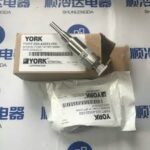 A chiller works by removing heat from the exchange to create cool air. The process is long and complicated. Furthermore, many moving parts play an active role in pushing the exchange process. When a component is faulty or broken, standard techniques stress out air-conditioning units. As a result, chiller systems demand more energy to operate.
Because companies are unable to afford the potential impact on profits due to faulty systems, maintenance is a must.
Experienced service technicians can perform status checks, parts updates, and replacements as needed. Additionally, end-users and facility managers can take some steps to ensure that parts are not worn. Identifying sources of wear early using cutting-edge tools will trigger replacements before they become critical.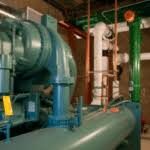 Parts also fill repair requirements when replacement is not required. Small repairs make a big difference to air-conditioning systems with various components. Technicians use equipment from repair kits to perform minor fixes. Of course, when a repair is not an option, replacement is the only other alternative. Replacing parts, however, costs less than replacing an entire system. Facilities plan to get years of usage out of air-conditioning systems.
Midwest Parts Center is an expert in York. Source York Midwest chiller parts from a trusted source with time in the industry. With extensive knowledge about York HVAC systems, Midwest Parts Center is a reliable provider with access to an extensive catalog.
Call Now for more information