Las Vegas York Parts Supplier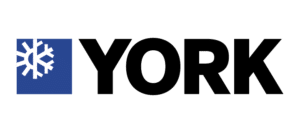 Midwest Parts Center is the source for HVAC equipment in Las Vegas and beyond. We specialize in a popular brand known as York for commercial applications. Finding quality parts from one of the top names in the industry is now easier than ever before. Because York is available through authorized distributors only, you can trust that the parts you order and receive will be genuine. If finding a local distributor presented a challenge, Midwest Parts Center can deliver the exact parts to meet your specifications.
Among the York equipment that we supply for Las Vegas-based commercial requirements are maintenance kits, chiller components, replacement parts, and heavy equipment used in large facilities. Essentially Midwest Parts Center has access to a wide range of York HVAC equipment; therefore, there is ample access to the selection available. Our qualified parts experts can guide you in discovering the high-performance parts by York that will effectively achieve your climate control goals.
Las Vegas York Air Systems Parts
If you are currently operating York equipment in Las Vegas and need replacement parts, we can help. York components are specific to the already existing units which are deployed. For this reason, retrofitting or applying replacement parts demands components from York. In many cases, there is simply no substitute, and this is beneficial for your equipment. You can expect the best fit and performance by maintaining a cohesive integration of parts into your system. Ultimately, applying the exact parts will save you time and cost.
There may be times when parts access is time-sensitive. We understand that unexpected needs may arise, which is why we are happy to distribute York's extensive collection of parts and systems. Not only are we capable of providing components for your systems, but we also deliver service capabilities through our seasoned technicians. Discover how Midwest Parts Center can support your HVAC specifications with York, contact us.
Call Now for more information