Discover York YT Chiller Parts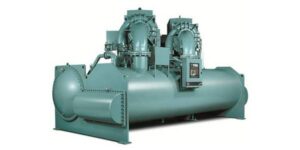 York is the chosen manufacturer for facilities demanding quality heating and cooling equipment. One of the popular models of cooling equipment used in many buildings is the York YT chiller. The chiller has a sturdy build and incorporates the latest technology designed to deliver high-efficiency performance. York YT chiller parts are accessories that can be applied to existing models for upkeep or repair. Midwest Parts Center is a New York equipment and accessories supplier, including spare parts for the cooling systems.
Finding HVAC parts online can be a frustrating experience. There are many suppliers offering products that do not fit the bill. If you are currently operating a York machine, then the parts that York should also manufacture your source. The York YT chiller parts belong to an entire family of components that can be used with the massive cooling equipment. Midwest Parts Center is an authorized supplier of York parts that are authentic, manufactured by York. Substitute components are not sufficient as York components are designed to fit seamlessly into existing models. When searching for the brand's equipment, it is necessary to observe the genuine York logo. 
Midwest Parts Center is a reliable resource. Through our experience, we have learned the intricacies of HVAC and the distinct requirements of commercial facilities. We are capable of handling your requests for parts with care and, most importantly, quality equipment solutions. Regardless of your application, we can work with you to source the best parts from one of the most respectable HVAC industry names.
York YT Chiller Parts Applied
There are many applications for York YT chiller parts. Technicians may use the parts for fittings in the case of repairs. Although the systems are sturdy, many minor parts play a significant role in the complete performance. Small pieces may show signs of wear and need to be repaired or replaced eventually. 
Clients certainly trust the durability of York equipment. However, external factors may cause system outages. Unexpected surges may cause serious damage in a unit prompting the need for repair or replacement. Midwest Parts Center can help you acquire parts to meet your most urgent needs. Contact us to learn more about how we can help with your chiller and any parts requirements.