York Chiller Parts Experience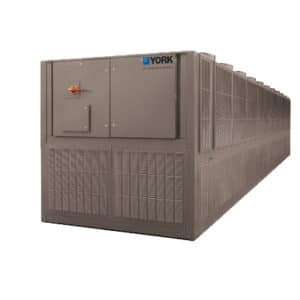 Frequent inspections of your cooling systems will help with the upkeep of your machines. York chiller parts are sometimes needed for replacement or repair jobs. Either scenario is beneficial for commercial systems because they provide an alternative to a brand new installation. While it is expected that some parts will experience wear over time, your equipment should generally be reliable and perform well under intense situations. Midwest Parts Center is an authorized supplier of York parts and equipment.
York chiller parts that may be necessary at one point or another include rings, hoses, fittings, filters, and gauges. Wear and tear on these components are normal, and replacement is expected after much use. However, serious issues can occur if repairs of small parts are not addressed promptly. Because chillers are complex, the smallest part can lead to major performance issues if it is somehow compromised. A technician can assist you with diagnosing any performance issues with your equipment.
York Chiller Parts Repairs
Additional scenarios that may call for York chiller parts include those situations in which urgent repairs are necessary. Companies depend on chillers to provide uninterrupted cooling. Moreover, some production centers rely on chillers to keep various critical processes moving along in a facility.
When a chiller is not working, a production environment can certainly slow down. The cost to operate air systems in places such as a manufacturing facility can rise quickly in the wake of a breakdown. Getting your system back online and into full operation may require a technician to procure parts quickly. Commencing repairs quickly will lessen downtime.
Midwest Parts Center can help you identify parts for your chiller that fit perfectly with your installed units. Contact us to learn more about how we can help with your chiller components and supplies.