York Midwest Chiller Parts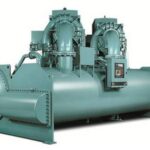 Chiller parts are often required to conduct repairs, maintenance, and service on cooling systems. Midwest Parts Center supplies York Midwest chiller parts for air systems manufactured by the brand. We understand that every facility depends on reliable parts to maintain productivity. Trust Midwest Parts Center is your top source for HVAC parts year-round.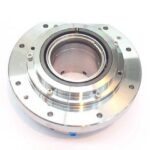 York, climate control units are recognized for their quality and performance. The parts manufactured by York are developed to fit existing units. York Midwest Chiller parts can be retrofitted to integrate into the brand's systems with ease. Consulting with a technician will help in coordinating parts replacement where needed. HVAC systems contain helpful information that provides clues into the types of parts needed, either presently or in the future. Experts and Midwest Parts Center can guide you in your search for replacement components as we have access to a vast catalog.
Choosing the right York Midwest chiller parts takes some research and knowledge regarding your current HVAC configuration. If you are tasked with managing a facility's climate system's upkeep, refer to model data for information regarding part nomenclature. However, working with an expert at Midwest Parts Center will reduce the time spent searching for parts.
York Midwest Chiller Parts Applied
York Midwest Chiller parts may be applied for service, maintenance, and urgent repair. Filling the need for parts should not be a hassle. Dealing with a reputable supplier authorized to sell the components will save both time and money in the long term.
Maintenance is simply a part of caring for climate control systems. Replacement parts help to ensure that air-conditioning units run for a long time. Facility managers and business owners hope to get the most out of climate control systems as they are a large investment. Replacement parts contribute to greater performance overall. Contact us to determine how we can help meet your demand for parts with trustworthy solutions by York.
Call Now for more information