Global Plasma Solution: Following the outbreak of the COVID-19 virus, indoor air quality quickly rose to the top of the priority list for many company owners. Everyone has a right to live and work in conditions that are clean and safe, and this includes children. That includes our neighbors who are in need of assistance and depend on nonprofit organizations for assistance, especially with transitional and long-term housing.
Global Plasma Solution air quality solutions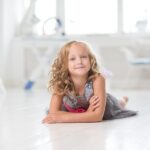 The significance of indoor air quality has been highlighted over the last two years, and GPS is pleased to be partnering with outstanding groups like Roof Above in our hometown of Charlotte to address this vital problem and need.
Clean indoor air is truly something we live and breathe. Indoor air quality is more than just a business for GPS; it is their passion as well. Global Plasma Solution has been delivering solutions for enhanced indoor air quality since its inception in 2008.
Global Plasma Solution technology is trusted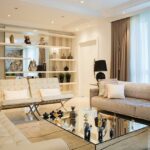 In order to produce better indoor air, GPS has developed patented needlepoint bipolar ionization technology (NPBI TM), which does so without emitting dangerous amounts of ozone or other byproducts. Gps needlepoint bipolar ionization products meet or exceed all applicable UL and CE requirements. GPS products enhance air quality by eliminating airborne particles, such as some smells, viruses, and germs, via the use of NPBI technology. Today, Global Plasma Solution technology is trusted to help clean the air in more than 250k installations in businesses, schools, airports, healthcare institutions, and other public areas throughout the globe, including the United States.
Following COVID-19, numerous big event venues chose and implemented needlepoint bipolar ionization (NPBI®) technology from Global Plasma Solutions (GPS®) to improve cleaning operations in order to reopen in a safe manner as soon as possible after the outbreak. Global Plasma Solution is pleased to contribute to the delivery of cleaner, safer air.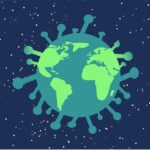 Its NEEDLEPOINT BIPOLAR IONIZATION (NPBI) technology, commonly known as NPBI, has been the subject of more than 30 patents and more than 150,000 installations globally, making Global Plasma Solution (GPS) the leading innovator in Indoor Air Quality (IAQ).
Using GPS-enabled technology, we can offer clean indoor air that is safe and healthful, while creating neither ozone nor other dangerous byproducts. All of the NPBI products have received UL and CE certification. The products clean the air by removing airborne Particulates, Odors, and Pathogens via the use of NPBI technology. And all of this while saving you up to 30% on your energy use and cutting your carbon footprint by reducing outside air intake by up to 75%
Call Now for more information