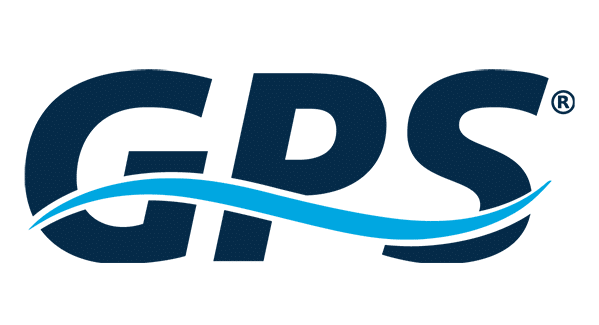 Global plasma solutions™
Cleaner Air Quality
Independent third-party testing indicates that bipolar ionization kills viruses transmitted through coughing and sneezing, as well as those that live on surfaces. Global plasma solutions is a technology that can be added to heating and air-conditioning systems with ease.
Our product solutions are unique, designed to foster better energy use and better indoor air quality for businesses.
How Does Global plasma solutions Work
A Deeper Look into Our Technology
Our clients are unique, which is why we can deliver customized solutions for heating and air-conditioning systems. We not only provide a path to cleaner indoor air; we can also help control outdoor air while killing dangerous pathogens; it all begins with the process of ionization.
COVID-19 and Ionization
Firstly, the latest version of the coronavirus is new. Because the virus is novel, testing has not yet been conducted on the strains. If the novel coronavirus, however, is like the viruses that have been previously examined under exposure to bipolar ionization, it is reasonable to anticipate comparable results in terms of kill rates. The data, though, is still to be determined.
Global plasma solutions – Disease Control
How do Global plasma solutions impact disease control?
First, during the process of ionization, ions are drawn to pathogens. Then, an ion fuses on the surface of a virus or bacterium. Next, the virus or bacterium is depleted of its hydrogen bond. Without a sufficient hydrogen bond, the pathogen will fail to thrive. As a result, viruses and bacteria, and other disease-causing pathogens, will become inactive and simply unable to live. Independent third parties have tested the process and corresponding kill rates on several microorganisms.
Wrap Up
To close, bipolar ionization effectively kills viruses like the flu, common cold, SARS, and bacteria such as staph and E.coli. Moreover, the process of killing pathogens sees the elimination of mold, mildew, and dangerous spores. Along with reducing the growth of these odor-causing microorganisms comes deodorizing capabilities. Third-party laboratory testing indicates that Global plasma solutions have a fast kill rate in the air and on the surface.
Moreover, Global plasma solutions control outdoor air and VOCs. Outdoor air can introduce harmful organisms into an indoor environment contributing to further infectious spread. Because Global plasma solutions are also centered on providing efficient air, end-users acquire more control of indoor air quality. Additionally, the quality of the air is directly related to a building's vulnerability to disease growth. Global plasma solutions deliver a multi-dimensional approach to improving air with germ-killing technology.
Since the technology can be easily applied to HVAC systems, it is possible to have cleaner air circulating indoors that is ultimately germ-free. The technology is applicable in a wide range of facilities, including schools, hospitals, laboratories, prisons, daycare centers, gym facilities, and office buildings. Our solutions can largely be tailored to meet the needs of commercial facilities, which are undoubtedly unique.
What are the benefits of Global plasma solutions?
Global plasma solutions technology is a type of bipolar ionization designed to offer an incredible quality indoor atmosphere; technically, this technology is tailored to enhance the indoor atmosphere in residential, commercial, and industrial establishments. Global plasma solutions provide a cool, hygienic, and comfortable indoor air quality beneficial for staff, clients, customers, and residents of commercial, industrial and residential premises. This air purifying technology comes with incredible perks; this bipolar ionization technology is ideal for establishments and anyone who uses or accesses the premises' facilities.
Additionally, Global plasma solutions apply an ion technology that consists of contaminants because it targets straight from the molecular stage. It is a scientifically microscopic level of particles that the bare eyesight of an individual cannot see; however, this technology makes it easy and plausible to fight the deadly contaminants. The Global plasma solution technology destroys atmospheric pollutants such as awful odors, mildew, mold, and in the case of biological developments in the air or on surfaces, microbes, and pathogens such as viruses and bacteria can also be seamlessly eliminated by this technology. It gets rid of all these pathogens, thus effectively removes their risk before they develop into a more severe threat.
Furthermore, Global plasma solutions technology is a highly efficient method of conserving energy because one of its many benefits is that it works to lower the demand for expensive bills that a consumer would have incurred when using other ventilation solutions. This interesting bipolar technology reduces the outside air because it is designed to enhance the indoor air quality; hence, one would not have to rely on the outdoor air. This decrease of outdoor air is vital to preserving the HVAC system and cut energy costs; it improves general performance, lowers the probability of sick days, and reduces the building syndrome.
It dwindles and regulates the VOCs; the growth of mol is a challenge that frequently affects premises with poor aeration and can result in severe health challenges with an estimated eight to twenty percent of respiratory reports each year. Global plasma solutions technology is essential in decreasing and destroying mold in the premises. Besides, it is helpful when it comes to regulating and lowering the growth and survival of pathogens from your premises and the air conditioning networks. Finally, Global plasma solutions bipolar ionization helps measure indoor air quality (IAQ).
When you execute the Global plasma solutions in establishments, you are bound to enjoy an enhanced work performance. These contaminants have high chances of subjecting employees to illnesses. These diseases, in return, result in poor or slow productivity because the staff will call in sick, then there would be less staffing, therefore a massive load of work that might take a long while to recover.
The midwest parts center is here to help you avoid going through all this trouble, and we, therefore, recommend our clients and customers to use the Global plasma solutions technology. When there is a high-quality air control system for the indoor temperature, there will be more enthusiasm to work and more energy to face everything that the day throws at you. Besides, it gets rid of the discomfort and restlessness that is brought about by stuffy spaces. At Midwest Parts Center, we offer the best Global plasma solutions technology.
Call Now for more information