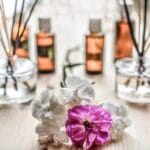 Global plasma solutions technology is a type of bipolar ionization designed to offer an incredible quality indoor atmosphere; technically, this technology is tailored to enhance the indoor atmosphere in residential, commercial, and industrial establishments. Global plasma solutions provide a cool, hygienic, and comfortable indoor air quality beneficial for staff, clients, customers, and residents of commercial, industrial and residential premises. This air purifying technology comes with incredible perks; this bipolar ionization technology is ideal for establishments and anyone who uses or accesses the premises' facilities.
Global plasma solutions Air fresh technology
Additionally, Global plasma solutions apply an ion technology that consists of contaminants because it targets straight from the molecular stage. It is a scientifically microscopic level of particles that the bare eyesight of an individual cannot see; however, this technology makes it easy and plausible to fight the deadly contaminants. The GLOBAL PLASMA SOLUTIONS destroy atmospheric pollutants such as awful odors, mildew, mold, and in the case of biological developments in the air or on surfaces, microbes, and pathogens such as viruses and bacteria can also be seamlessly eliminated by this technology. It gets rid of all these pathogens, thus effectively removing their risk before they develop into a more severe threat.
Benefit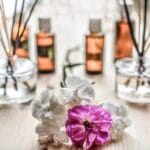 Furthermore, Global plasma solutions technology is a highly efficient method of conserving energy because one of its many benefits is that it works to lower the demand for expensive bills that a consumer would have incurred when using other ventilation solutions. This interesting bipolar technology reduces the outside air because it is designed to enhance the indoor air quality; hence, one would not have to rely on the outdoor air. This decrease of outdoor air is vital to preserving the HVAC system and cutting energy costs; it improves general performance, lowers the probability of sick days, and reduces the building syndrome.
It dwindles and regulates the VOCs; the growth of mol is a challenge that frequently affects premises with poor aeration and can result in severe health challenges with an estimated eight to twenty percent of respiratory reports each year. The Global plasma solution technology is essential in decreasing and destroying mold in the premises. Besides, it is helpful when it comes to regulating and lowering the growth and survival of pathogens from your premises and the air conditioning networks. Finally, Global plasma solutions bipolar ionization helps measure indoor air quality (IAQ).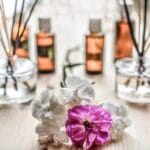 When you execute the Global plasma solutions in establishments, you are bound to enjoy an enhanced work performance. These contaminants have high chances of subjecting employees to illnesses. These diseases, in return, result in poor or slow productivity because the staff will call in sick, then there would be less staffing, therefore a massive load of work that might take a long while to recover.
The midwest parts center is here to help you avoid going through all this trouble, and we, therefore, recommend our clients and customers to use the Global plasma solutions technology. When there is a high-quality air control system for the indoor temperature, there will be more enthusiasm to work and more energy to face everything that the day throws at you. Besides, it gets rid of the discomfort and restlessness that is brought about by stuffy spaces. At Midwest Parts Center, we offer the best Global plasma solutions technology.
Call Now for more information