Chiller Parts-York VSD Coolant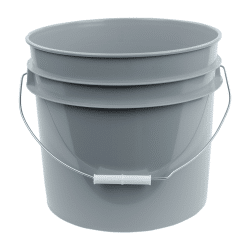 Maintenance needs for the York variable speed driver chillers call for York VSD Coolant. Technicians use the component for upkeep. VSD Chillers are found in many industrial facilities. Facility managers tasked with chillers' care may also rely on service technicians to keep the cooling systems in working order. The units are complex, requiring additional work and access to parts for repair and replacement.
York VSD Coolant is one of many components that are applied for the maintenance of chillers. Industrial chillers are in high demand. As they perform, the systems involve many complicated processes to create cool air. Chillers deliver cool air to spaces; they provide cooling for equipment, manufacturing materials, and goods. Facilities depend on chillers to work year-round. Equipment such as the York chiller uses energy at a high rate and heavy load. The equipment, however, is efficient when it is functioning properly. Many of the processes inside a chiller are automated, so they promote ease of use. 
Chiller Upkeep-York VSD Coolant
Upkeep for chillers is essential. The units include various mechanisms by which to check on the status of performance. However, technicians must inspect the machines for broken parts, worn components, and leaking fluids. Equipment that is not maintained properly is at risk for major system failures. A system breakdown can cause a facility to lose profits as production slows down, and work grinds to an uncomfortable halt. 
Energy efficiency is a factor that enables facility managers to control operational costs to a large extent. The York VSD Coolant is a component that promotes the efficient use of energy. As a result, facility managers can save more money while still achieving performance goals guided by the operation. 
Midwest Parts Center can help you keep your Variable Speed Driver model chiller running smoothly with sufficient maintenance activities. Contact us to find out how we can help with your requirement for York chiller parts.