Find York YLAA Chiller Parts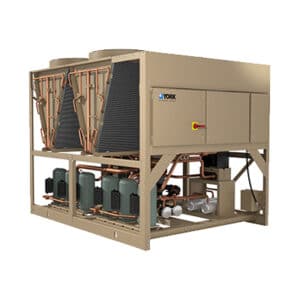 Midwest Parts Center is your source for York YLAA Chiller Parts. We specialize in the York brand as an authorized distributor. We can provide a range of products from the brand's extensive catalog of HVAC equipment and components.
Commercial clients rely on Midwest Parts Center as a trusted source for the best HVAC parts available. Consider using us for high-quality components delivered with excellent service.
Having worked with industrial clients, we have a firm understanding of unique needs in terms of HVAC. Parts are a major aspect of managing climate control systems, including those manufactured by York. York YLAA chiller parts belong to a series of components made specifically for the YLAA chiller, an efficient model deployed worldwide. If you are in the market for this or other parts for your York equipment, contact Midwest Parts Center.
Benefits of York YLAA Chiller Parts
Chillers are climate control systems that provide cool air. The machines help to regulate temperature and maintain comfort in facilities. Chillers have many other applications as well. In fact, the types of ways in which a chiller may be used are numerous. The equipment is deployed across several different industries. Moreover, climate systems are also applied in manufacturing facilities where they are used to cool equipment or facilitate important processes. Due to the role that chillers play within the industry, they must function efficiently.
York YLAA chiller parts help to promote efficiency as well as excellent performance. The parts may be used as part of a maintenance schedule as performed by a service technician. The components may also come in handy during urgent scenarios when systems may be down due to repair. Regardless of how parts are integrated into a system, they are a critical aspect of HVAC. Rely on Midwest Parts Center as your source for all items relating to York.