York Preventative Maintenance Kits Supply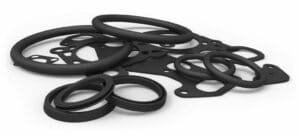 Technicians may use York preventative maintenance kits to perform industrial chiller tasks to keep it running properly. All chillers require upkeep because they are relied upon to carry out powerful tasks using high-pressure mechanisms and energy. Chillers are absolutely rugged pieces of equipment, but they will show signs of wear like any machine. Cooling equipment can last for many years, but only if they are under consistent care. 
One way to maintain a chiller is by incorporating the use of a York preventative maintenance kit. The kit is manufactured by York and includes components that are designed specifically for the brand's equipment. The kit contains many of the needed parts for a technician to render service on a machine. Preventative maintenance kits are helpful because some parts of a chiller must be changed frequently. Keeping up with parts is a great way to reduce unnecessary repair expenses. It is never good to let a system such as a chiller continue to operate without having a service technician provide regular inspections.
Chillers serve a great many functions inside industrial buildings and commercial establishments. The equipment may be used as air-conditioning to keep spaces comfortable. The units may help protect other equipment by removing moisture or keeping machines cool. Moreover, chillers may have applications in the manufacturing realm as well. Industrial chillers are an important part of most facilities that cannot operate properly without reliable climate control.
Sourcing York Preventative Maintenance Kits
York preventative maintenance kits can be sourced through Midwest Parts Center, an HVAC parts and equipment expert. The maintenance kits are useful for existing systems that need regular service. Kits are also helpful in urgent situations when repairs must be performed under close time constraints. Technicians can service equipment quickly when they have access to the necessary components. Choose Midwest Parts Center to save time on sourcing parts for your chiller.