York Chiller Parts Selection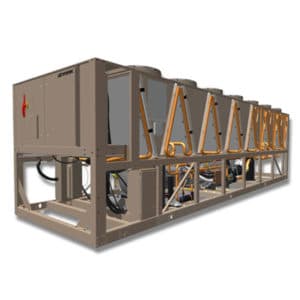 Selecting York chiller parts is easy with the help of an expert. Regardless of whether you need parts for an air-cooled chiller or a water-cooled chiller, Midwest Parts Center can help you choose the most compatible parts for your configuration. We specialize in the York brand, a company with a strong reputation for quality.
Chillers are very complicated machines that are used to create cooling effects. If you are responsible for sourcing parts for machines in your building, there is no need to despair; Midwest Parts Center can guide you in the right direction. We have access to the full line of York chiller parts as we are an authorized distributor. Our experts can help you with your parts' needs, whether for service, maintenance, or urgent repair.
Chillers vary in size, placement, and capacity. Some buildings operate more than one chiller. Across different industries, chillers process cooling differently; however, there may be a serious need for attention if the machine is not performing well. One of the most obvious reasons why you may need parts is for repair.
Urgent York Chiller Parts
If your chiller is cooling properly, it is possible that a technician needs to take a further look. In the manufacturing industry, a broken chiller can certainly lead to major losses. If you suspect your chiller needs repair, do not delay. Contact a service professional as quickly as possible.
Having access to parts, especially in an urgent situation, is critical. Any time a chiller stops working or malfunctions, productivity in a facility can be impacted in more ways than one. It is always beneficial to get your systems up and running as quickly as possible. For the sake of conservation, broken chillers must be repaired to reduce the number of resources wasted in an attempt to keep it running. In some cases, repair is a must.
York chiller parts are manufactured to meet the specifications of your existing machinery. If you doubt the type of machines you have in your building or facility, contact a service professional. Key information included on your machine will determine what types of parts you will require for service or repair.