York Replacement Parts for HVAC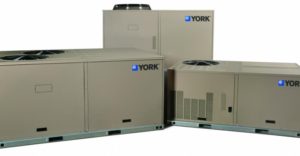 When your HVAC needs repair or service, having access to York replacement parts can make a huge difference between time spent down and getting back online. Your facility likely depends on consistent performance for your system, and HVAC parts are necessary at times.
Regular wear may drive parts as your system is put to use and runs for a long time. Parts may also be needed in an emergency when something has gone wrong with your unit. Regardless of your need, Midwest Parts Center is here to assist you with finding the right components when you need them.
HVAC systems play a significant role in maintaining climate control in buildings of all sizes. Trust your York replacement parts to authorized distributors. Venturing out and substituting parts will only create further issues and possibly send operation costs higher than expected. When you choose to fit your machinery with York, you can count on reliable components that will deliver.
York Replacement Parts for Service or Repair
Your HVAC system will give off several cues to indicate that there may be an issue. If you do suspect that there is a problem, do not hesitate to contact a service technician. Problems with heating and cooling systems that are not addressed right away can quickly turn into major repairs. Large repairs can be costly and lingering problems will only cause further damage.
Some signs that your HVAC system may need repair include:
Loud noises (hissing, shrieking, banging)

Inadequate heating or cooling  

Leaking

Operational errors

Excessive use of energy

Omitting strange odors

Excess moisture
If you notice any of the above issues with your HVAC systems, contact a service technician right away. Should you be tasked with administering repair for HVAC systems in your facility and require York replacement parts, contact Midwest Parts Center with your parts requirements.