Nevada York VSD Coolant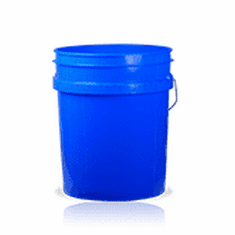 Midwest Parts Center is the choice supplier for Nevada York VSD Coolant. Your variable speed driver chiller needs coolant to keep it running efficiently. Applying the material will help reduce energy costs and ensure that you are getting the best performance out of your equipment and proper care. Prolonging the life of your York chillers will deliver the best outcome over time. Maintenance requirements calling for coolant can be met with quality components from a distributor that you can trust, Midwest Parts Center.
We specialize in commercial air systems, including those manufactured by York. Companies searching for Nevada York VSD coolant will be pleased to know that a local supplier is handling the coverage area with expertise. Our extensive background in HVAC makes us a trusted knowledge source for information regarding parts for York machinery. You cannot only take confidence in our expert delivery of effective solutions, but you can also trust us to provide quality components backed by strong service.
Trusted Nevada York VSD Coolant
York is a preferred manufacturer because of its reputation for making quality parts. Components by York fit existing cooling systems with seamless integration.
Finding Nevada York VSD coolant can be difficult with a simple search online. York parts are sold through authorized distributors only. Your technician can assist with identifying the components you require for your chiller. Attempting to navigate complicated parts without consulting with an HVAC expert may not be as efficient. Technicians specializing in commercial units are familiar with the nomenclature of specific parts of your existing system. It is best to avoid ordering incorrect parts because should you need them for repair, the wrong parts will certainly delay maintenance, repair, and service.
Keeping your chiller functioning properly requires service. It would help if you had your equipment placed on a preventative maintenance schedule at regular intervals throughout the year.