Importance of  York VSD Coolant: When it comes to your chiller, you can't take any chances with anything less than high-quality, custom-made components. As a well-known firm and brand, YORK has a solid track record. It should use no other coolant in place of YORK coolant, which is designed exclusively for use in YORK equipment.
A hefty piece of machinery will require frequent maintenance and system updates to extend its useful life. A chiller is an investment; the efficiency of that chiller is critical to the success of your business. You can keep your chiller running at maximum efficiency by taking steps to prevent damage. Your chiller may need to be serviced if you discover it isn't cooling adequately.
Component of York VSD Coolant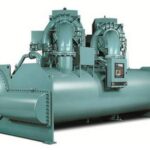 Your chiller's York VSD Coolant is one such component that may need to be replaced to improve performance. We supply this part by your equipment's nomenclature. If you have any reason to believe that your HVAC cooling system requires attention, it's best not to attempt a diagnosis on your own. You should contact a technician instead.
Chillers, which are pretty complicated, are taught to HVAC workers. A technician can assist you in determining which parts are necessary for your repair or service. YORK equipment's cooling systems may be complicated, but the features that make up the systems are made to fit together. As a result, a reliable chiller will work better if you use YORK VSD Coolant.
Effectiveness of VSD Coolant
The York VSD coolant is an integral part of the HVAC system. The coolant increases the performance of ventilation units by reducing energy consumption and lowering operating costs. This material serves as the finishing component of the air conditioning. Clean air conditioning is a significant component in determining a company's ability to stay within its budget; cost-saving measures are essential.
High-quality York VSD coolant supply components are appropriate because the establishments require spare parts to improve performance; if the air conditioner malfunctions, the problem could display lousy coolant. To reduce the turnaround time, should keep York VSD coolant on hand; the liquid must produce cold air in HVAC systems.
Commercial Importance Of VSD coolants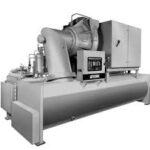 Commercial and industrial settings are important markets for the chillers made by the York company in the US. The component used to boost the chiller's performance is the York VSD coolant. Clean and purified air is in high demand.
Hence these are deployed in extensive facilities. Aside from that, the cooling equipment is effective and energy-efficient. York VSD coolers are an excellent cooling solution for large commercial and industrial buildings.
Operation of VSD Coolants 
VSD coolants system keeps the room at a comfortable temperature. Cooling systems remove moisture from the air, which improves the quality of the indoor environment. Using York VSD chiller coolant ensures that the heating and cooling system operates as planned and with minimal effort. Ventilation and air conditioning systems are critical for maintaining a constant airflow level inside a building, even if the temperature outside fluctuates.
Suitable Places To Use VSD Coolants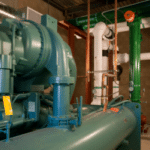 Coolers are also used in a wide range of locations, including hospitals and restaurants and hotels and schools, and manufacturing plants; they are used to maintain clean and comfortable air standards. Aside from that, coolers impact operating costs while also being extremely eco-friendly.
As part of the HVAC system, a York VSD cooler is utilized. Vapor compression and vapor absorption are the two fundamental mechanisms used by the apparatus. The unit uses the heat extraction technique to maintain a consistent cooling effect.
Unless York VSD coolant is used, chillers will not meet the demands of commercial and industrial facilities for a clean and hygienic atmosphere. If you need York VSD coolant, please contact us; we're the best!
Call Now for more information