York Genuine Parts: Quality replacement components are critical to the long-term viability of your HVAC equipment. Using only genuine replacement parts means that your chiller and other necessary equipment will work smoothly for many more years to come.
If you need HVAC System replacement parts, we're experts in the York brand. It may be challenging when looking for HVAC parts because the details are so complex. The sheer amount of systems accessible makes it much more difficult to find your way around. Claims made by York Genuine Parts will fit precisely in your existing HVAC system. You may not get the desired effects if you try to substitute parts.
The primary line is that a seasoned HVAC professional should handle YORK Genuine Parts if your unit needs repair. We are proud to be an authorized YORK genuine part distributor, offering a wide range of high-quality parts and accessories.
The YORK brand is known worldwide for delivering unique items to its clients. If you use YORK parts and components, your HVAC system will function better.
Become familiar with York Genuine Parts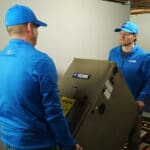 Even if you're using a different model of the York HVAC system, we have access to the most current stock. Since we have access to many facilities, we may acquire parts. There is a high need for details for chillers, air conditioners, and VRF systems.
This may come in handy in an emergency because we have access to all components. Faster access to spare parts can considerably reduce the impact of crises. Will minimize downtime, and your HVAC system will perform to its fullest potential as a result. You will be able to use all of your current equipment and parts.
Your HVAC systems must, without a doubt, be effective throughout the year. The expenditures and productivity losses associated with any disruption might be substantial. If you're looking for York Genuine Parts and components, you can rely on us.
Buying York Genuine Parts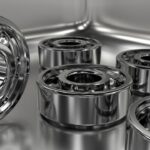 We offer only the highest-quality parts to keep your air conditioning system in top working order and help it last as long as possible with minimal maintenance.
York Genuine can be a worthwhile investment in terms of chiller parts because they are designed to meet the customer's needs. They enhance the overall efficiency of the air conditioning system.
In addition, a constantly working HVAC system will eventually wear out and need to be replaced. There are times when these snags occur, and we find ourselves in a difficult financial situation; we may see a decrease in production from the equipment because of the expenditures associated with repairs.
York's stance leads most individuals to look for subpar answers that only provide a short-term fix. It is essential to use genuine parts because they are practical, long-lasting, and guarantee that the HVAC system will perform as planned.
Spectacular show!
If you're looking for a brand that can guarantee that your equipment will be back to its best when you utilize York Genuine components, look no further than York. All clients and customers, both local and global, can benefit from these parts, which are designed to increase the performance of air cooling units.
Pros od York Genuine parts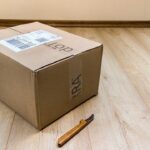 To ensure that commercial and industrial chillers run as efficiently as possible, we use only high-quality, original equipment manufacturer (OEM) parts.
Help business owners, operators, and contractors to receive replacement parts rapidly through a network of distribution channels.
Annual servicing is included in chiller preventive maintenance kits, which are easy to obtain.
Low-quality chiller units can be highly pricey; keep in mind that cheap is costly.
Replacing the HVAC system is never expensive. With the right parts, you won't have to stress about your HVAC system's performance and can stay on top of any problems that arise. We've got your back!
Call Now for more information