York YT Midwest Chiller Parts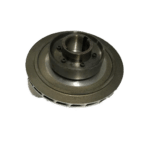 York YT Midwest Chiller Parts are needed for commercial and industrial chillers used across different industries. Midwest Parts Center, an authorized York distributor, can support the requirements of facilities needing HVAC parts for repair, service, and maintenance. York is a leading manufacturer of climate control units for facilities, both large and small. The brand is known for delivering quality equipment and parts. Moreover, York air systems are recognized for their durability and efficiency.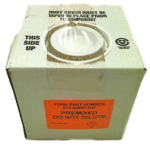 Midwest Parts Center has access to a wide selection of components including York YT Midwest chiller parts. Accessories for the systems may range in size to include smaller parts as well as large items. All components of a chiller are integral to the performance of a system. Even small components that become worn can lead to serious issues inside a unit. Service technicians can monitor the internal and external components to track potential wear and address it as needed. Chiller units are complex and require an expert opinion. Moreover, handling the systems can be dangerous in many cases, so working with an expert is highly recommended.
A Source for York YT Midwest Chiller Parts
Many suppliers claim to offer chiller parts online and through other channels. York YT Midwest chiller parts sourced through Midwest Parts Center are authentic as we are an authorized supplier for the manufacturer. Genuine parts are built not only to last but to integrate with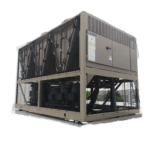 existing models with ease.
Industrial chillers and commercial systems require upkeep, which in turn demands parts. Parts may be included as part of a maintenance schedule or for urgent needs. Although chillers are reliable and last for many years, they may experience performance issues due to heavy use. Replacing parts is common, but access to the right parts is critical. Midwest Parts Center can help facility managers and service technicians meet industrial and commercial buildings' demands with ease. Contact us to find out how we can help with sourcing components for your YT chiller.
Call Now for more information