York YVAA Commercial Chiller Parts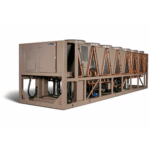 Midwest Parts Center is a top source for York YVAA Commercial chiller parts. The components are applied to the chiller manufactured by the brand for commercial and industrial use. The YVAA chiller model is popular because it includes York's Variable Speed Driver, an advanced technology that efficiently runs the systems. Because the model is known for being highly efficient, facility managers and service technicians must maintain the performance with regular upkeep. Scheduled service may call for chiller parts for the YVAA to meet the growing demands of end-users.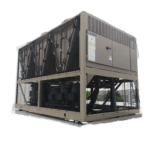 The YVAA chiller may be found in industrial facilities and commercial buildings across the world. York YVAA Commercial chiller parts may be applied to existing units as they are manufactured for a seamless fit. The model is used throughout different industries, including production and manufacturing. Businesses rely on optimal performance from the equipment.
Climate control is an aspect of business that requires professional care. Quality components such as the York YVAA Commercial chiller parts are also needed to maintain the successful operation of the air-conditioning unit. Companies must have adequate climate control to move products and maintain the comfort and safety of employees. Allow Midwest Parts Center to assist with the
York YVAA Commercial Chiller Parts and Urgent Repairs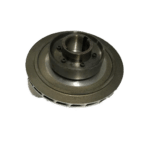 Chiller parts through Midwest Parts Center may be applied beyond scheduled service. Urgent repairs are sometimes needed in the case of outages or shutdowns. Because companies must experience as little time offline as possible, quick access to parts helps limit downtime.
We have access to a vast selection of components through York's extensive catalogs. As a source for your parts, we can help you with shorter turn-around times as well as a wide selection of options. Parts, both large and small, are needed for HVAC systems. Save time by working with Midwest Parts Center as well can help you prepare for the unexpected.
Call Now for more information