Midwest Bipolar Ionization as Infection Control in Facilities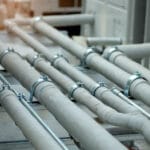 Midwest Parts Center helps companies to achieve clean air standards with Global Plasma Solutions. Considering Midwest bipolar ionization as infection control in buildings is taking precedence among facility managers. Furthermore, business owners are constantly looking for ways to improve infection control in buildings. Global Plasma Solutions is an ideal option that happens to consist of Midwest bipolar ionization technology. The ionization activity found in the air purification tool removes a wide range of viruses in the air and surfaces. Furthermore, the tool is useful in eliminating bad odors, mold, and mildew.
The latest threat against business has arrived in the form of COVID-19, the illness caused by a coronavirus strain. Due to the uncertainty surrounding the disease, companies have jumped into action. Facilities worldwide have been searching for ways to provide a sterile environment for employees and customers. During the course of its evolution, business owners have discovered that previous ways of managing infection control are not enough. In fact, even the CDC has recommended that facilities look for methods to improve air quality to prevent infection in facilities.
Combat Infectious Spread and Contamination
Midwest Bipolar ionization as infection control is not a new technology. Midwest Parts Center supplies Global Plasma Solutions, a unique, clean air system added to air-conditioning units. Because service technicians add Global Plasma Solutions to existing air-conditioning systems, the technology is economical.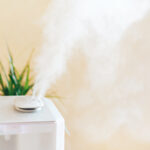 The infectious spread is common in large facilities. In fact, every year, people become afflicted with symptoms due to viruses, bacteria, and mold. The common cold, flu, allergies, and sinuses can impact productivity among employees. Furthermore, building sickness can happen to people with long-term exposure to impurities. Global Plasma Solutions with Midwest bipolar ionization combats the spread of illness.
Global Plasma Solutions uses free radicals to attack viruses and germs. The free radicals in Global Plasma Solutions are generated as the result of Midwest bipolar ionization. During the process of ionization, a hydrogen bond is removed from molecules found in viruses. In fact, the bond is removed from several pathogens, thus rendering them inactive. Furthermore, research indicates that Global Plasma Solutions has a high kill rate for common pathogens such as norovirus, MRSA, and E.coli, for example. When it comes to killing VOCs, Global Plasma Solutions has a 99% kill rate.
Infection Control Benefits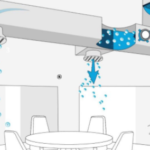 One of the main benefits of Global Plasma Solutions is that technology kills both airborne pathogens and germs that live on surfaces. The advancement attacks pathogens at the molecular level, which means that the germs lack the power to infect individuals.
Cleaning procedures within industrial facilities may not be enough to stop the spread of viruses. Air-Conditioning units, however, are powerful tools for circumventing illness. Global Plasma Solutions helps facilities achieve breathable air free from viruses, germs, bacteria, and VOCs. Additionally, the clean air system also rids the facilities of harmful VOCs.
Companies looking to reduce the threat of COVID-19 might consider the role of air-conditioning in infection control. Interested in learning more about how to prevent the spread of illness in a commercial building?
Contact us to inquire about our air purification solutions.
Call Now for more information