COVID 19 for Commercial Buildings and Industrial Facilities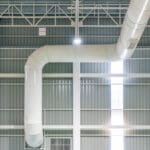 Industrial COVID 19 sanitizer for commercial buildings is a top concern for facilities due to coronavirus. Midwest Parts Center specializes in industrial cleaning for HVAC units. In fact, Industrial COVID 19 sanitizer is necessary for air-conditioning systems. Furthermore, the Center for Disease Control recommends that facilities check their air-conditioning units for air quality. Good air quality means that air is breathable. Breathable air is free from viruses, bacteria, mold, and mildew. Facilities searching for a potential COVID 19 treatment for HVAC will find solutions readily available through Midwest Parts Center.
Midwest Parts Center works with industrial plants and commercial facilities to provide clean air solutions. Our Industrial COVID 19 sanitizer for commercial buildings is made from an ionic technology. Industrial COVID 19 sanitizer need not be an expensive tool. In fact, businesses today are spending even more money on cleaning products to keep facilities safe. Industrial plants and commercial buildings can make better use of existing air-conditioning units to provide healthier air.
Commercial and Industrial Air Purification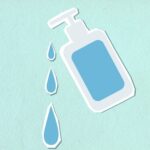 Industrial facilities achieve breathable air with Global Plasma Solutions. The air in commercial buildings is purified with Global Plasma Solutions. An experienced service technician can apply Global Plasma Solutions to existing air systems. The device attacks viruses and VOCs by using free radicals. The free radicals in Global Plasma Solutions are formed when a hydrogen bond is broken within a molecule. Additionally, the ions neutralize foul odors and kill mold and mildew. Additionally, the ions inactive otherwise harmful viruses.
Because the need for an Industrial COVID 19 sanitizer is greater than ever before, facilities demand effective solutions. Global Plasma Solutions is a possible solution because of its past performance on similar viruses. While much research still needs to be performed on the coronavirus itself, the fight against the virus continues. In fact, business owners are constantly looking for ways to balance service with safety while still retaining profits.
The fact of the matter is that clean air does have a direct relationship with profitability. The reality is that every year, people become ill with preventable diseases. As a result, illness leads to time away from work and decreased productivity. Additionally, earnings are difficult to earn when productivity is low.
Global Plasma Solutions Benefits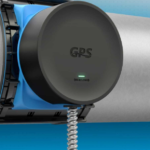 Global Plasma Solutions provides many benefits as a potential infection control treatment. First, technology controls outdoor air. Exposure to outdoor air introduces VOCs into facilities. VOCs are volatile organic compounds. Moreover, Global Plasma Solutions removes the bad odors that are linked to mold and mildew. For many individuals, mold exposure can lead to long-term illness. Finally, Global Plasma Solutions is an enhancement that improves the efficiency of heating and cooling units. The efficient operation of air-conditioning units is important because it ultimately saves money for businesses.
Operations depend on clean air technology as well as temperature control. HVAC units offer multiple functions that help to maintain a facility. In truth, Global Plasma Solutions is an economical option that may be used as a preventative measure. Furthermore, the device provides measurable savings in the long run. Because HVAC units are already a hefty investment, retrofitting equipment with after-market enhancements offers even more savings.
Interested in learning more about Industrial COVID 19 Sanitizer? Contact us.
Call Now for more information