York YVAA Midwest Chiller Parts for Industrial and Commercial Units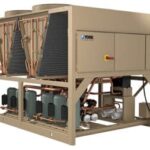 Midwest Part Center is instrumental in providing commercial and industrial facilities with  York YVAA Midwest chiller parts. Access to parts helps manage cooling and heating equipment in large facilities. Service technicians utilize the components to perform major repairs as well as minor adjustments. The smaller parts of an HVAC unit can certainly impact the equipment's performance if they are not working correctly or are damaged. Replacement parts are a practical solution that addresses the relevant aspects of maintaining a temperature control unit. Additionally, isolating upkeep to certain elements in a unit will prevent other equipment areas from being damaged during repair jobs. 
What are York YVAA Midwest Chiller Parts?
The YVAA part is a York model of chiller that is recognized for its efficiency. The equipment includes the brand's VSD technology, which refers to a Variable Speed Driver. The innovation promotes efficient performance, which results in greater cost savings on operational measures. The system consists of hundreds of parts, both large and small, accessible through York's equipment catalog.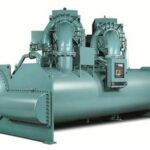 Items including the York YVAA Midwest chiller parts are perfect for regular maintenance as well as unexpected service. Usually, in business facilities, service specialists are tasked with managing the proper care of chillers. In other instances, a building manager might be in charge of maintenance. Commercial chiller repairs usually need to be addressed quickly since businesses depend on them to operate smoothly. Fast access to parts helps to streamline repair, especially under heavy time constraints.  
Driving demand for components such as the York YVAA Midwest chiller parts is an emergency service. Chillers are trustworthy pieces of heavy machinery, but they can experience some wear. While some wear is normal, excessive damage can be caused by external factors such as strong electrical surges, power outages, natural disasters, and system overload. 
York YVAA Midwest Chiller Parts and Filling Operational Gaps
Chiller parts help to fill necessary gaps between downtime and time online. Planned outages in large facilities are also common in conducting scheduled services. However, Emergencies are difficult to always plan for, so ongoing inspections and servicing are required. Routine maintenance helps to minimize the impact of the unexpected in most cases.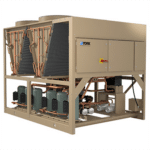 We can provide current parts for current models of HVAC equipment by York, including the YVAA chiller. York's components are not just designed to withstand the test of time, but also, they have been built to suit the units that are being used in facilities all over the world. Because the components may be incorporated so very easily, performance problems shouldn't be an issue. York is noted for producing high-performing HVAC units. Dealing outside of our unique distributor model may not necessarily be worth the hassle. Leave your chiller parts and repair issues to us because we are an authorized distributor. 
Anytime there's a performance problem with a chiller, its devices may draw in much more power than they usually would continue working. Ultimately, the exhausting equipment will eventually decline in performance, possibly shutting down entirely. Regular maintenance will slow the damage, and replacement parts can help return a unit to its operational state. 
Learn more about how we can help fill your requirement for the York YVAA Midwest chiller parts. Contact us.
Call Now for more information