Industrial York YT Chiller Parts for Industrial HVAC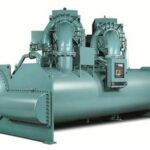 Industrial York YT Chiller Parts: The York brand name is utilized across several facilities throughout the globe. Buildings demand the HVAC company's innovations because they are recognized for delivering a high quality and satisfaction level. We are an authorized provider of equipment components such as the Industrial York YT chiller parts. Installing chiller parts by York for your existing temperature control systems will continue the strong tradition of performance that the brand is known for.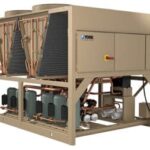 Heating and cooling units used in commercial facilities are trusted by many to provide comfortable room temperatures to conduct daily functions. Air-Conditioning systems, however, must be maintained by a service technician to remain fully operational. In some cases, end-users may have the background to manage HVAC upkeep, but if not, working with a service technician will deliver great results. 
Our clients consider us to be a dependable cooling and heating equipment supplier. We offer practical solutions for commercial and industrial facilities that are tasked with managing climate control units. We have gained even more knowledge about the special nuances of heating and cooling and the things that matter most to facilities through our experience. Our clients expect us to handle their requests for Industrial York YT chiller parts with professionalism and genuine care. 
Industrial York YT Chiller Parts-Repair and Replacement Applications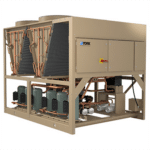 Whether you require chiller parts for replacement or repair, we can assist you. Allow Midwest Parts Center to help you fill the demand with relevant solutions designed especially for your air systems. Individual components such as the Industrial York YT chiller parts might be used for existing systems, urgent repairs, and maintenance. Timing is essential when it comes to managing repairs in a large industrial center or commercial building.  Despite good preparation in place, climate control methods sometimes give way to unforeseen circumstances. With regular service, facilities can be better prepared to take on the challenge of dealing with emergencies. 
Spending time searching online for chiller parts can be a cumbersome task. Often, building managers do not necessarily have the time available to scour the internet searching for small parts. It is helpful to have a regular source that you can go to and call on to check York parts' availability. Dealing with a genuine supplier that has been vetted by the brand is also one way to ensure that you will be getting authentic York parts. There are hundreds and thousands of HVAC parts resellers online. However, they may be offering items that are not an exact match. York HVAC parts require no substitute because they stand alone in quality and reputation. 
The sooner that chiller parts are acquired, the less time it will take for a service technician to begin the facility's work. Because we are diligent in obtaining parts quickly, service specialists can address your needs with greater ease. Obtaining components from an established provider reduces the difficulties associated with equipment sourcing. The bottom line is, that we're here to help.
Contact us to inquire about our spare parts for York HVAC units. 
Call Now for more information