York YVAA Midwest Chiller Parts Supplied – Commercial and Industrial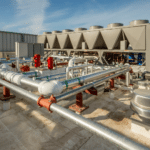 Chillers are complicated cooling systems. York YVAA Midwest chiller parts supplied by Midwest Parts Center are used for service and maintenance needs. In fact, chillers undergo tough conditions. As a result, Commercial and industrial facilities depend on chillers to provide consistent cooling throughout the year. York YVAA Midwest chiller parts remedy performance issues.
Furthermore, Midwest Parts Center supplies York HVAC equipment and parts. Additionally, commercial and industrial centers trust Midwest Parts Center as a reputable supplier of equipment. What's more, clients have discovered that obtaining equipment from a trustworthy source helps streamline repairs and service.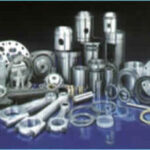 York YVAA Midwest chiller parts supplied for facilities are excellent for service and maintenance. Additionally, managers hire HVAC experts to troubleshoot difficult problems with parts. York YVAA Midwest chiller parts are merely one of many requirements for upkeep. Parts reduce the time spent facilitating repairs. Furthermore, spare components reduce energy consumption for chillers. 
Short turn-around times for repairs are critical at industrial facilities. Essential industrial plants lose money when productivity is down. As a result, end-users expect chillers to function on-demand. Furthermore, facilities cannot delay chiller repairs due to operational requirements.
Components for the York Chiller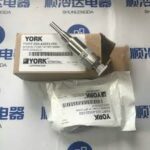 Midwest Parts Center is a trusted service provider. In concert with commercial clients, we can assess YVAA chiller parts' needs for multiple applications. Procuring parts is a streamlined method to handle cooling requirements. Additionally, heavy usage causes HVAC parts to break. Delays in addressing fixes will lead to eroded performance. Broken HVAC units result in declined production and major profit losses. 
Connect with Midwest Parts Center to discover how we can assist with top-of-the-line York YVAA Midwest chiller parts. We collaborate with our clients to help maintain chillers. Additionally, parts are economical for commercial equipment. Spare components by York are selected based on application and service model. Buyers can select between a myriad of genuine parts, applied components, and items specifically designed for each unique model.
Effective Cool Air with York
YVAA chillers by York save on energy. The equipment includes VSD technology, which is energy efficient. Industrial plants prefer air-conditioning units that are efficient because they save money. Choosing Midwest Parts Center as a top supplier is a wise choice that will provide favorable results in the long haul. 
Looking for York YVAA parts for chillers? Contact us. 
Call Now for more information