York VSD Commercial Coolant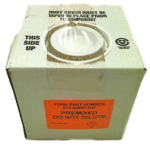 Energy-efficient cooling systems are a major factor in commercial and industrial facilities. York VSD Commercial coolant is a component made by York that contributes to better chiller performance. Businesses today seek to limit their carbon footprint by operating systems that reduce pollution and save on energy. Coolant materials not only help chillers do their jobs better, but they also help end-users harness operational costs. Midwest Parts Center is focused on helping both commercial and industrial centers get the most out of their HVAC systems with quality parts by York.
You can shop for York VSD Commercial Coolant through Midwest Parts Center, an authorized distributor for the well-known brand. You'll soon realize that there are no suitable substitutions for York parts, and this also includes coolant accessories. Investing in coolant as a refillable component is a worthwhile venture because it will deliver high performance repeatedly. Chillers, both air-cooled and water-cooled, are necessary for various industries to provide temperature control and assist with operational processes.
Facilities depend on York VSD Commercial coolant to deliver optimal performance for variable-speed drive chiller systems. Although chillers are quite durable, without the proper fluids, their performance can certainly be compromised. Upkeep demands call for coolant and other liquids to maintain the smoothest performance. Unexpected situations with a chiller in a complex facility may result in significant losses, including productivity and profitability. To prevent unwanted slow-downs, chillers must be maintained by a service expert.
York VSD Commercial Coolant and Upkeep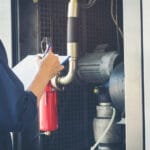 The maintenance requirements of chillers will vary across different industries. Generally, chillers have a wide range of applications, so no two needs will be alike. Still, service is needed to ensure that the equipment is not showing signs of wear. Minor wear that is left unattended will lead to serious performance problems if not total outages.
The upkeep of components such as the chiller by York will reduce the instances of breakdowns that may plague a facility. However, end-users can take confidence in knowing that the York brand is recognized for its quality equipment. The need for replacement parts is simply a normal part of managing climate control systems such as chillers.
York VSD Commercial Coolant and Parts
Midwest Parts Center is the best source for York chiller components. We specialize in commercial heating and cooling. As an expert in the York brand, we have access to equipment catalogs to include parts. We can deliver a vast selection to suit the growing needs of commercial establishments and industrial facilities.
If you are looking for a trusted supplier with time in the field and a great reputation, consider Midwest Parts Center. Our expertise can help you maintain your HVAC systems while navigating the complexities of commercial chillers. We understand that your business has unique needs, and due to our experience, we can provide quality solutions that match your applications.
Keep your chiller up-to-date with a reliable solutions provider.
Contact us to find out how we can help with your current and future needs for coolant and other York parts.
Call Now for more information