Commercial York Midwest Preventative Maintenance Kits
Sourcing York Midwest Preventative Maintenance Kits is hassle-free with industry expert Midwest Pars Center. Dealing with a factory-trained, field-experienced company will help manage your York HVAC system's complex nomenclature. We can also help you select the parts that are an exact match to integrate with your system. Searching for components without guidance can be frustrating, but it does not have to be an impossible experience. Working with a seasoned HVAC expert like Midwest Parts Center will save you both time and resources.
If you are uncertain about the type of York Midwest Preventative Maintenance Kits you need, reach out to Midwest Parts Center. There is pertinent information that will help you identify the correct components when the time arrives for ordering. Based on your HVAC application, the kit needs may differ. In fact, no two businesses are alike, and HVAC systems are largely customized to meet unique needs.
York Midwest Preventative Maintenance Kits are usually applied for upkeep projects. The component is useful in helping a system maintain a high level of performance. Companies need HVAC units to be reliable and energy-efficient. Proper maintenance can ensure that both of the requirements are met. The fact of the matter is that your heating and cooling systems will experience fewer problems with expert care. Would you like to make the task of maintaining a commercial HVAC unit easier? 
Sourcing York Midwest Preventative Maintenance Kits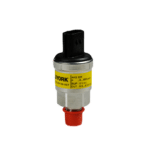 Midwest Parts Center is the top stop for maintenance kits manufactured for York air systems. The components are critical because they help keep systems running smoothly. Caring for climate control is an ongoing task that requires frequent checks, status updates, minor repairs, and fluid refills. Retrofitting parts is also a normal part of extending the life cycle of a climate control unit. Maintenance parts allow a technician to perform critical service year-round without an issue. 
Industrial plants and commercial buildings are complex, although they vary in size. HVAC needs to call for parts that integrate seamlessly into existing units. York branded components fit models currently deployed. Referring to the equipment manual will help guide the myriad of parts that make up a climate control system. Choosing York-branded components will only improve the performance of an HVAC system. Furthermore, streamlining components will better position the unit or units against serious wear. Your commercial climate control systems should be fitted only with genuine parts by York. 
York Midwest Preventative Maintenance Kits-Parts Access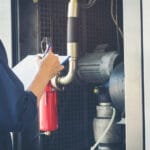 We have access to a wide selection of equipment through York catalogs. We are an authorized distributor and commercial HVAC equipment and parts expert. Our clients trust us to deliver quality parts year-round, across numerous industries. Maintenance parts for preventative measures are likely to reduce system breakdowns, improve efficiency and performance, and prolong your climate control systems' lives. Parts are often used for regularly scheduled services as well as emergency repairs. 
If you suspect that your temperature control equipment needs maintenance or repair, do not hesitate to contact a service technician. 
Trust Midwest Parts Center as a source for York parts and more. Contact us to find out how we can help.
Call Now for more information