York Genuine Parts Performance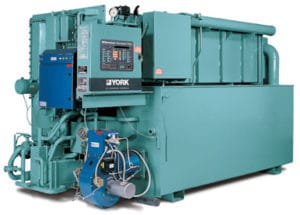 Your HVAC system must be maintained inside a commercial or industrial establishment to perform up to standard and beyond. Maintenance is often a requirement when it comes to gaining the most from your climate systems. York's genuine parts are an important aspect of providing the highest level of service for your machines year-round.
Midwest Parts Center is the top source for York genuine parts applied to your existing York systems. Consider Midwest Parts Center as your only stop for HVAC parts that deliver quality, performance, and the results you desire to achieve your operational goals.
Climate systems perform an important task in maintaining buildings and facilities. Not only does it provide comfort, but it is also responsible for providing a safe environment in which to conduct operations and fresh air quality. Manufacturing facilities also depend on climate systems for production centers, which are central to the business.
York Genuine Parts Replacement
Managing climate systems such as York demands York genuine parts. The parts are authentic and designed to match the brand's world-renowned equipment. Used by numerous industries worldwide, York is a brand backed by quality and a strong reputation. Midwest Parts Center is an authorized distributor and experienced supplier that you can trust with your parts needs.
Deploying HVAC systems requires preventative service because the machines have heavy demand. Due to frequent use, it is possible, in fact, inevitable that certain components will become worn over time. Worn parts cannot do their job properly, whether pushing air through a tube or providing a strong seal against leaks. Having an experienced technician inspect your equipment is a good way to determine if there are broken parts inside your machines.