York Chiller Parts Equipment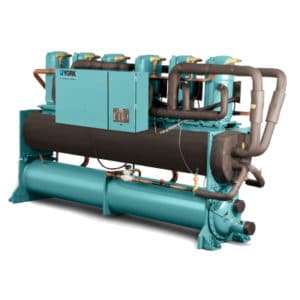 Maintaining a chiller is a serious task that requires regular inspections to ensure that the equipment is working properly and that there is no damage to the components. Components on a chiller can be worn with frequent use over time. Parts such as fittings and hoses can be compromised due to wear, which is perfectly normal to expect. At times, York chiller parts may be needed to repair such issues to return your equipment to service without issue.
Not all situations that require York chiller parts are critical; sometimes, you need to make a small repair. Small issues, of course, can lead to larger problems if not addressed quickly. For this reason, maintenance is always beneficial for heavy machines such as chillers. Chillers are huge pieces of equipment, and their demand is equally as cumbersome.
Access to York Chiller Parts
Through Midwest Parts Center, you can gain access to York chiller parts for your already existing equipment. The parts are handy for maintenance, service, and emergency repairs that must be conducted in a short amount of time. Remember, even the slightest issue with your machine or a single component may impact its performance.
Equipment with component issues may not perform well. Moreover, broken parts may fuel excessive energy consumption. Wasted energy not only impacts performance but your budget as well. You can certainly reduce operational costs by tackling broken components. Even if your machine seems to be working just fine, skipping repair is not worth the risk. Repair issues that go unchecked will only worsen with continued use.
Rely on Midwest Parts Center for York chiller parts. The parts are fully compatible with your existing systems. As a result, you do not have to worry about finding a source for parts, experiencing parts delays, and dealing with parts returns. York chiller parts are backed with warranties, and they are known for being reliable. Work with Midwest Parts Center for your parts requirements; contact us to learn more.