York Replacement Parts Demand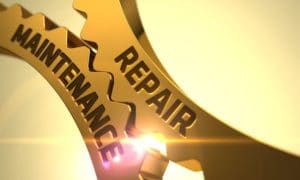 York replacement parts can service your equipment by the popular brand in commercial and industrial HVAC. Midwest Parts Center can help you locate the necessary replacement components to maintain your climate systems. We are comfortable with the nuances of commercial buildings and industrial complexes, which have a high demand for precision operations. Know that you can be one step ahead of issues while monitoring your equipment and preparing for any service needs with parts.
In urgent scenarios and for those times when maintenance is necessary, York replacement parts can bridge the gap between possible downtime and getting your system back into full operation. Restoring service with rapid speed is a must in large facilities that depend on uninterrupted performance. Maintenance scheduled regularly is the best course of action to prevent issues with your York equipment, and an experienced technician can diagnose any problems and recommend proper repairs if needed.
York Replacement Parts Fit
York replacement parts are ideal because they offer a seamless fit with your existing machinery. The components can be integrated with ease, which allows repairs to be conducted with less difficulty. Moreover, when dealing with an authorized distributor, you can ensure that adequate warranties back your parts if they become broken or need replacement. Refer to your system documentation to verify the correct part information.
If you are in doubt about components for your units, contact Midwest Parts Center for expert advice. We are a reputable supplier specializing in York, and we understand the unique needs of commercial facilities. Trust Midwest Parts Center as your premier supplier for parts and supplies relating to York climate systems. Regardless of your units' size, we can access a full catalog of components suited for your machines as an authorized distributor.