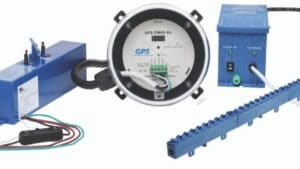 Industrial Bipolar Ionization: Walking into a room may not give you a clear picture of the kind of pathogens that are accumulated in the air you breathe. This air is often passed through your HVAC system. Currently, the risks that come from public facilities affect millions of people's health and, ultimately, lives.
Midwest Parts Centre will help you inactivate any airborne pathogens and viruses within your institution through industrial bipolar ionization. It doesn't matter if it's a healthcare facility, an academic Centre, or a sports arena; we are here to keep your environment safe by cleaning its airstream. We, therefore, offer you this air purifying system that has been embraced and accepted for decades among several facilities. If you adopt this system for your air purification, you not only will be controlling or preventing airborne diseases, but you will also be protecting your customers, family, and workers from the widespread coronavirus.
Even though much emphasis is put on the use of this system during this ongoing pandemic, the use of the industrial bipolar ionization system is effective in our daily lives because of the plasma technology that kills every kind of pathogen and allergens that are found in the air, such as black mold, pollen, dust mites, bacteria among many microorganisms. Together with other HVAC systems, technologies and practices, industrial bipolar ionization will meet your air cleaning needs.
The major reasons why you should consider using a bipolar ionization system in your facility are because of its:
Efficiency in energy use. Industrial bipolar ionization uses as low as 5 Watts on some units, saving you high energy costs that inflate your utility bills. Besides, industrial bipolar ionization can also be used to reduce outside air.
Other reasons and benefits to consider industrial bipolar ionization are, that there are no replacement parts needed; instead, the system offers you increased reliability.
The system is easy to maintain because it is for self-cleaning. You do not need to hire professionals or experts to clean the system for you.
It is easy to install and has increased air-filter efficiency.
It is ozone-free and safe to use for commercial and industrial purposes.
Finally, the system eliminates mold and biofilm from the cooling coil, keeping your air clean.
Quality indoor air purify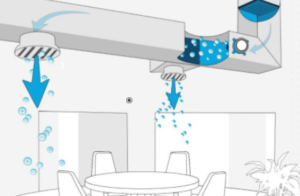 Indoor air quality has become a priority for most facility owners and managers. No one wants their facility to be fagged as a covid-19 zone that would affect the smooth running of businesses and the productivity of employees. To avoid these predicaments, facilities have now chosen the best technological way of cleaning indoor air, industrial bipolar ionization for their safety and cleaning needs, together with adhering to government and CDC guidelines to curb the spread of coronavirus.
Despite the availability of other air cleaning technologies, the popularity of industrial bipolar ionization systems during the pandemic supports the above reasons to use the system. Do not ignore its use after the pandemic is over. Instead, continually use industrial bipolar ionization for your facility's air cleaning needs. You can also make an indoor air quality consultation by contacting Midwest Parts Centre.
Call us today, and we will guide you through having the best air purifier system within your premises.
Call Now for more information