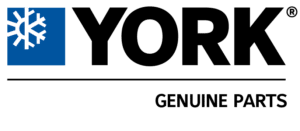 There are parts in HVAC equipment that can be replaced; they experience wear and tear like other equipment parts. HVAC systems persevere heavy use in industrial and commercial facilities, and it would be no wonder that they require replacement. York applied parts are the right solution for faulty parts. York applied parts can be used in commercial and industrial facilities. Maintenance of HVAC units is a cost-effective way of managing. Early care avoids unnecessary repairs.
Commercial use of York Applied Parts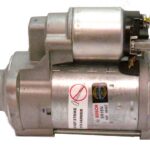 York applied parts can be used in chiller parts for commercial use. Air conditioning is necessary to improve productivity and comfort in commercial businesses. Factories, retail malls, warehouses, and schools require a lot of convenience for their occupants. Clean air equals more ease, and more comfort guarantees more productivity. This can be used in regular chiller maintenance for the efficiency of the chiller units. You can also make urgent calls for emergencies. York applied parts are advantageous because they promote energy efficiency. Large industrial chillers consume over 50% of energy expenses.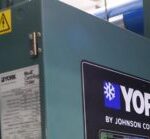 Cooling in large buildings needs very many resources that may be costly to companies. Brands like York promote energy efficiency, thereby saving you money, and are environmentally friendly. Midwest Part Center provides York applied parts to its customers around the world. The parts are durable, and of good quality that cannot be compared to other brands. These applied parts are available for different types of chillers of different models.
York applied parts for chillers to help commercial buildings and industries cut the costs of HVAC operation. They reduce total system failures and breakdowns for chiller units. Damages to a chiller may lead to costly consequences that are unrepairable and bring unexpected costs that may strain your budget; that is why they should not be ignored.
York Applied Parts Repair by Professional
Repairs to your chiller systems should be done by professional and licensed technicians who know what they are doing when it comes to chillers. When repairing the chiller units, do not let the technician use any parts for replacement; instead, use York parts to repair your HVAC chiller unit. You cannot ignore the repairs to air conditioning units because these systems and chillers are a necessity. The discomfort that comes with a room without air conditioning will prompt you to repair your chillers for cool air. When you decide that the time has come to have your chillers fixed, be sure to use the applied parts from York manufacturers who deliver quality for your money's worth.
Useful Tips
In a facility where there is not enough cool air and incorrect temperatures that do not favor the occupants, the building is also at risk of getting damaged. If you have dysfunctional heating and cooling systems, York applied parts are a practical solution that ensures longevity. York is a brand that never lets you down; you can never go wrong when it comes to York parts. Midwest parts center offers good services for these applied parts and an extensive catalog for you to choose from. Therefore, to control your temperature in industrial and commercial buildings and to ensure proper maintenance of your HVAC equipment, York applied parts are your answer.
Call Now for more information