Reliable York Replacement Parts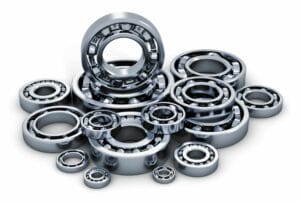 Midwest Parts Center is the best source for York replacement parts. We are an authorized distributor for the world-recognized brand, delivering quality components for your HVAC systems. Replacement parts for York are manufactured to suit existing units, making the fit a seamless integration. If you are looking for a knowledgeable equipment provider specializing in commercial heating, ventilation, and air-conditioning, trust your parts' needs to Midwest Parts Center.
York replacement parts are applied to York HVAC systems. The parts help maintain temperature control units. The systems found in nearly every type of business must function throughout the year and during various seasons. For equipment to meet specific requirements, upkeep is required. Facility managers may be tasked with coordinating the upkeep of climate control units. Often, a service technician is also responsible for handling the many aspects of HVAC in a facility. Parts replacement can help end-users and technicians complete their jobs with ease.
York Replacement Parts for HVAC Units
York HVAC units are trusted by businesses all over the world. The well-built equipment delivers excellent performance. Although much of the equipment manufactured by York includes automated functions, technicians must work with the machines to keep them running smoothly. 
The equipment consists of electronic elements, computer wires, gauges, and numerous controls both inside and outside the units. With heavy use, parts will likely need to be replaced after quite some time. Fluids will need to be topped off and certain areas of the equipment cleaned to allow airflow to continue.
York replacement parts contribute to a longer life for climate control units in commercial or industrial facilities that will depend on the equipment for years to come. Sourcing parts from a reliable supplier is the first step in quickly getting the right items to carry out necessary maintenance and repairs. 
Midwest Parts Center is the top choice for York parts, including replacement components. Contact us to determine how we can help you source the parts necessary for your HVAC unit's health.