Trusted Nevada York Chiller Parts Supplier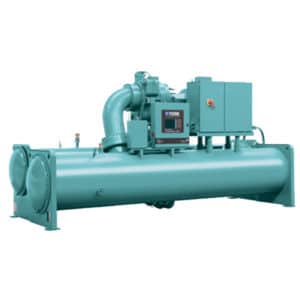 Upkeep of your cooling units may call for Nevada York chiller parts from an authorized supplier. Chillers are complex pieces of equipment that must be maintained on a regular service schedule. A technician who has experience dealing with chillers in commercial and industrial centers can servicing your units with care. Parts are simply a necessary component of managing the care of your air systems. Finding a reliable supplier is also an important step in maintaining the performance of your units.
Midwest Parts Center is a trustworthy Nevada York chiller parts supplier. We can fill requirements for new and existing York equipment installations. York is a name that you can also trust to deliver quality air systems and components built to withstand harsh environments. The demand placed on chillers inside tough environments will cause parts to become worn or broken at times.
Authorized Nevada York Chiller Parts Source
There are benefits to replacing parts. Instead of having to render an entire unit useless, you will certainly extend the life of your air systems through the implementation of new parts. Whether a chiller system requires small pieces are large components, Midwest Parts Center is the number one choice for Nevada York chiller parts. We are an authorized distributor and have access to the expansive catalog by York.
Maintaining a chiller is a big task; working with an experienced technician will make the job less difficult as they can deliver hands-on experience from the field. The expertise gained from working with commercial and industrial HVAC systems provides a wealth of knowledge that clients can appreciate. Chillers are a big investment for companies, so it is only expected that they should receive the best care. With Midwest Parts Center, you can anticipate quality parts backed by remarkable service. Contact us to inquire about our chiller parts solutions for York equipment.