Locating York YK Chiller Parts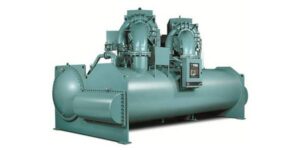 York YK Chiller Parts can be sourced through Midwest Parts Center, an authorized York supplier. York manufactures components for existing chillers, which may be used for repair and replacement. If you are in the market for quality parts from a brand that you can trust, choose Midwest Parts Center for the best selection. We specialize in HVAC equipment and parts. Moreover, we are familiar with the unique needs of industrial facilities using York climate control systems. We realize that you need high-performance materials for your establishment. As a trusted source, we can deliver a wide range of parts manufactured for the YK chiller and more. 
Rely on Midwest Parts Center for York YK chiller parts requirements present or future. If you need support with your current setup, contact us. There is no need to troubleshoot technical issues with your chiller alone. We are a knowledgeable equipment provider with the expertise needed to get your chiller on track. Your chiller should deliver excellent performance for an extended period of time. Parts access can make the handling of climate control systems so much easier for facility managers and technicians.
Why York YK Chiller Parts?
York YK chiller parts are ideal for maintenance. Chillers must often be serviced to reduce malfunctions. Manufactured by York, the YK chiller is a reliable model employed across many industries for cooling. The issue is that such large pieces of equipment are put under intense stress in harsh environments. Although climate systems are heavy-duty, it is normal for them to experience some wear. Parts may break down over time and need replacement. A service technician can inspect a chiller to confirm an issue with parts and respond accordingly. 
Chiller parts may also be used to handle emergencies. Periodically, a unit may go down due to some outage or surge in power. If a unit is not operating properly, parts may be needed in a pinch to restore a unit to service quickly. Downtime can hurt a facility, so it is best to handle repair needs without delay. Contact Midwest Parts Center regarding components for your YK chiller.