Sourcing the Top York YVAA Chiller Parts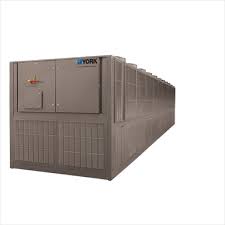 York VYAA chiller parts are manufactured to fit the York YVAA chiller by the same brand. The chiller model is included with the Variable Speed Driver units that include exclusive technology by Johnson Controls. Variable Speed Driver is often shortened to the acronym of VSD. The feature is included in additional models manufactured by York. VSD chillers are sought after because they are efficient. Efficient climate control systems get the job done while saving on energy costs and resources for operation. 
Midwest parts Center can supply York YVAA chiller parts for models that are currently in operation. The units are likely to be found in commercial buildings and industrial facilities. York chillers are virtually everywhere and in numerous industries.  Facilities depend on climate systems to control temperatures for comfort, protect equipment, and absorb moisture in many cases to prevent damage. York chillers are highly-revered for their durability and quality.
York YVAA chiller parts are appropriate for repairs and replacement applications as determined by a client's specific needs. Chillers that are deployed in commercial buildings are large and complicated. Managing parts may be the responsibility of a facility manager. The task of handling the equipment is complex, and as a result, technicians are often called in to care for heating and cooling units on a large scale. Midwest Parts Center can lessen the difficulties involved with managing complex chiller systems by promptly providing access to much-needed parts. 
Benefits of Access to York YVAA Chiller Parts
Parts access is helpful in many different situations when it comes to dealing with HVAC units. Climate control system components may be applied to adjust equipment. Minor pieces of a unit may be impacted by heavy use, thus leading to wear. Replacement parts can address particular areas of the equipment while leaving unaffected sections intact. Chiller parts can be used as a part of a maintenance program where technicians can inspect the equipment and deliver service for upkeep. In urgent situations, parts can make a huge difference between the length of time spent offline and the area's productivity level. Please inquire about our wide range of parts selection available for York HVAC systems.