Discover York YK Chiller Parts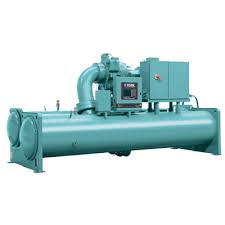 Midwest Parts Center specializes in York manufactured air systems and components, including York YK chiller parts. As an authorized supplier of York, you can trust that Midwest Parts Center will deliver quality parts selection to fill your commercial requirements. We understand the distinct needs of commercial and industrial facilities, which rely on York for climate control to support operations. Knowing that reliable performance is key, we have access to a wide scope of parts for the YK chiller by York. Consider working with Midwest Parts Center for your current and future parts needs.
If you are in the market for these parts to support your existing unit, consult with an expert at Midwest Parts Center. We can help with navigating part numbers to match your model. We can supply parts for all models of the YK chiller. An experienced technician should only conduct parts installations on your equipment due to the nature of the units. Repairs and installations using York YK chiller parts should be handled with care.
York YK Chiller Parts Performance
YK chillers are designed to manage heavy workloads. While you can trust your equipment's reliability, keep in mind that strenuous use may lead to wear requiring repair. Maintaining regular service on your unit is the best way to prevent damage and follow manufacturer guidelines on the equipment's placement and use.
York YK Chiller parts, much like the units themselves, have been manufactured to provide the highest level of performance, something York is known for worldwide. If you are uncertain about parts nomenclature, contact Midwest Parts Center. Components must match correctly with your equipment as not to cause performance issues. When working with Midwest Parts Center, you can be certain that any parts procured for your unit will be authentic. Moreover, your parts will be backed by York's very own warranties, which protect against manufacturing defects.
Why are the York YK Chiller Parts most preferred?
When it comes to breathing in fresh and cool air, as human beings, it is only natural that we highly prioritize this, whether it is in schools, restaurants, hospitals, offices, home, and many other places. It is undeniable that the air conditioning standards in a particular room and at a specific time are bound to affect an individual's entire mood; therefore, the general productivity rate might be subjected to risk in poorly air-conditioned premises.
Such risks are why Midwest Parts Center is committed to providing the best YK chiller parts that can help improve the quality of the atmosphere in many establishments. The York YK chiller model is highly prominent because it conservatively consumes energy and generates cool air, thus creating a very comfortable environment. Besides, when applying the York YKchiller parts, you will be in a position to save money, time, and energy; the Midwest Parts Center is here to ensure you access quality products that are worth your time.
Centrifugal model
Furthermore, the York YK chillers are air conditioning units composed of a centrifugal model. Such a chiller compresses vapor; this is the principle it executes to eliminate heat and cool water. The water is then moved via a cooling process that generates the cool air; technically, the York YK chiller cools the atmosphere. However, because of the extreme activities involved in cooling the air, the York YK chiller parts might be subjected to overwhelming stress; thus, the chances of regular breakdowns are increased.
It is the reason why the York brand is committed to providing York YK chiller parts for any replacement and repairs of the York YK chiller. This chiller brand is ranked among the topmost effective HVAC units in the industry for its effectiveness, durability, and reliability; many restaurants, schools, hospitals, and many others have experienced the fantastic features of this brand they never looked back.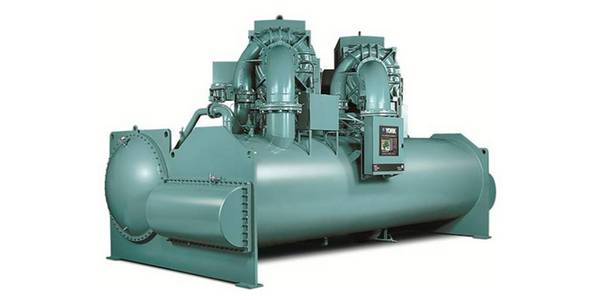 Furthermore, chillers can be very costly to buy and even manage; it can be hectic to purchase a chiller for the vast spaces, using a significant amount of money, and then it breakdowns after a short while. It is such a bummer! Therefore, if you are looking for a chiller, you need to go for the quality one, prioritize quality over quantity and remember that cheap is very expensive.
The Midwest Parts Center is here to take you through all you need to know and consider when you need to purchase a York YK chiller that meets all your cooling needs. Besides, the care and maintenance of a chiller are not matters that ought to be taken lightly; poor maintenance might result in dire consequences that might strain your finances.
It would be best if you consulted an expert who is skilled enough to diagnose your chiller with the pertinent issue and fix it as soon as possible to prevent more damages. Inaccurate reports of the inspection or improper repair and replacement might subject you to needing a whole New York YT chiller because the damage done might be beyond repair. It could also result in adverse harm to the premises, which will affect all those who have access to the building, including the employees, customers, and clients.
Midwest Parts Center strives to provide you with a wide variety of the York YK chiller parts for all our clients. We got you covered if you fancy quality and value!
Call Now for more information