Source for York YLAA Midwest Chiller Parts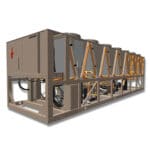 Commercial chillers provide complicated cooling for extensive facilities like industrial plants, offices, and hospitals. Air-Conditioning is applied for comfort, safety, and air quality. York YLAA Midwest chillers help facilities achieve their goals of efficiency as a cost-friendly solution. Midwest Parts Center supplies York YLAA Midwest chiller parts equipment for commercial and industrial facilities. HVAC parts fill cooling requirements across a broad spectrum of industries.
Sourcing York YLAA Midwest chiller parts equipment need not be a difficult task. Attempting to source the components online without the help of an expert is time-consuming. Midwest Parts Center, however, has access to the York catalog with parts for the YLAA chiller as well as other models. Parts are a cost-effective alternative to investing in brand new units.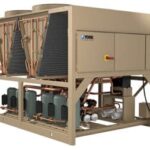 Because HVAC units are, in fact, a costly investment for facilities, constant maintenance is needed. Maintenance activities, however, should be performed by a field technician with adequate hands-on experience. Handling the materials inside of a chiller is dangerous without the proper training. Chillers consist of heavy parts, liquids, and electrical components, which can be hazardous.
Although York manufactures quality equipment, HVAC units used in commercial facilities undergo tough conditions. The harsh conditions lead to severe wear if they are not inspected by a service technician quickly. York Midwest YLAA chiller parts respond to the need for repair with a viable solution. Since extensive facilities depend on chillers to operate year-round, characteristics make a considerable difference in performance. Reliable air-conditioning units not only provide cool air but also provide comfort on demand.
York YLAA Midwest Chiller Parts and Repair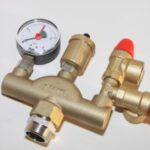 The York YLAA Midwest chiller is another energy-efficient model built by York. The chiller includes popular features that enable companies to save money on cool air. The YLAA design is an air-cooled model that provides for a brazed plate heat exchange. An air-cooled-chiller model condenses heat to produce cool air.
There are several models of the chiller available; however, Midwest can supply a wide range of components. The YLAA model is offered in at least 4 to 5 different capacities based on end-user requirements.
Midwest Parts Center can provide York YLAA Midwest chiller parts for repair and replacement jobs. Because of our experience in the field of HVAC, we understand the distinct needs of commercial and industrial clients. Access to parts through our network saves time and money. Additionally, clients are confident knowing that they can source critical components through a reliable partner.
The York brand is known for manufacturing quality HVAC units that are durable and efficient. Since companies are aware of the impact of sustainability in today's world, choosing to invest in air-conditioning parts is a step forward. Facilities achieve better performance for less cost while gaining a longer life cycle for HVAC units.
Call Now for more information