Select York YT Commercial Chiller Parts for Industrial Plants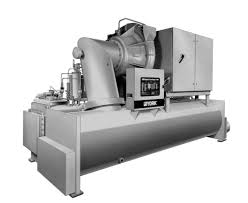 York YT commercial chiller parts for industrial HVAC units are sourced through Midwest Parts Center. HVAC parts are necessary for maintenance, service, and repair on existing models of the YT chiller by York. Industrial plants need a reliable source for parts because, with time, components will become worn. Since broken parts are not uncommon for HVAC units with heavy usage, having a regular basis for equipment is helpful. Furthermore, working with a product expert like Midwest Parts Center will reduce the time spend hunting for components.
Finding York YT commercial Chiller parts online is challenging because there are several different models deployed in facilities. Because chillers are complicated, it is necessary to refer to owner manuals for additional details about the essential parts. Midwest Parts Center has access to York catalogs for the YT chiller model and can assist with identifying items for clients. Regardless, York YT commercial chiller parts are ideal for efficient HVAC operations.
HVAC units cost facilities nearly one-half of their profits every year. The demand for cooling also happens year-round. Especially during peak seasons, HVAC units in commercial facilities must be reliable. Unfortunately, industrial chillers may experience performance issues when facility managers least expect it. A broken air-conditioning system is costly. Additionally, faulty units contributed to higher operational costs and reduced productivity.
York YT commercial Chiller Parts Repair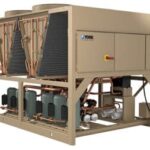 This for industrial centers should be replaced or repaired by an experienced service technician. The demands of industrial facilities for HVAC are far more complex than smaller facilities. Moreover, dealing with chillers is dangerous. For this reason, choosing to work with a factory-trained field technician is the best course of action.
Since HVAC parts for the YT model chiller are not always readily available online or direct from the manufacturer, companies choose to work with distributors. As a distributor, Midwest provides access to a wide range of parts from York's various catalogs. Furthermore, having a trusted source reduces repair times with efficient access.
HVAC units in industrial buildings are not only used for comfort but are also used to prevent damage and generate breathable air. Broken cooling units contribute to unwanted situations such as moisture, mold, and exposure to outside temperatures. Cooling units in large facilities are also used to keep equipment, products, and merchandise at a regulated temperature.
Sourcing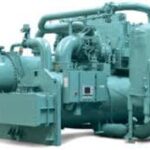 Sourcing YT chiller parts by York is worth the investment in the long term. HVAC parts allow end-users to get more use out of air-conditioning systems. Subsequently, companies deploy HVAC units for a longer time. Additionally, elements increase efficiency in air-conditioning units. Because cooling units use a significant amount of energy, parts are required.
Professional part installation boosts productivity and performance in air-conditioning units. HVAC systems should provide adequate temperatures with the least volume of energy possible. As a result, companies save money but still achieve temperature goals as required. Consider working with Midwest Parts Center as a regular source for quality parts by York.
Call Now for more information